Zander Murray has become the first current professional footballer in Scotland to come out as gay. The Gala Fairydean Rovers forward spoke about coming out in an interview published on the Lowland League club's website on Friday.
The 30-year-old has said he "feels like the weight of the world has been lifted off my shoulders" after coming out. Murray is the first openly gay footballer to play in the Scottish leagues since Justin Fashanu, who played for Hearts in the 1993-94 season.
"I want to help other players who are struggling with this as it is not easy for men to deal with, especially footballers," Murray said. "It can be difficult and you can feel very alone. I knew it was different for many years, but with other people coming into the game, it's been amazing."
"In recent years [the Blackpool forward] Jake Daniels came out, and then Craig Napier and Lloyd Wilson, both referees, did the same thing," added Murray. "Before you leave you think that people are going to turn against you and you think the worst. All the support I've had has been wonderful."
Murray also called for more support to help gay footballers in men's football, adding that he would refuse to be tagged in social media posts in an effort to hide his sexuality, due to his career as a professional footballer.
"I was on vacation recently at a Pride event, and I've always been so closeted as to never go to these things, but I loved it," he said. "The atmosphere was brilliant and everyone was being free and happy, and it was great just being me.
"Then I thought to myself: what am I doing? This is wreaking havoc on my life. At that time, I thought enough was enough. I put a post on my social media telling people I was gay.
"I didn't need to sit the kids in the locker room and tell them, [but] the guys at the club have been very supportive," added Murray, who holds the club record for most goals scored in a single season. "I have a very strong bond with everyone at the club and I have been impressed by the support."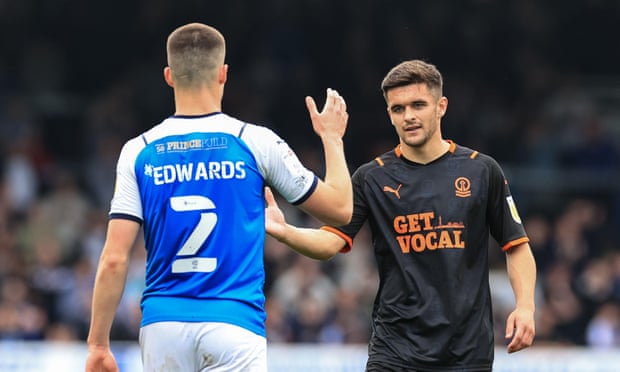 "I've done a lot of research and always keep an eye on the media to see if there's any platform for young gay players to support them, but there isn't," he added. "I would really like to investigate and see what support can be given to other players to inspire them."
"Of course there are gay footballers in our game. Many players have reached out saying they have read my post and can't believe how strong I am doing this. Hopefully the SFA can work with other leagues and partners and seek support and drive how we help other players.
"That support is sorely needed in men's soccer," Murray concluded. "Women's soccer is another ball game. They are completely diverse and open, and this is something that men's football should aspire to be."
Gala Fairydean Rovers club chairman Ryan Cass said: "Everyone at the club is fully supportive of Zander and we are delighted that he feels comfortable going out. Zander has shown great courage and has the full support of the club. I am sure he will get the support he deserves from the entire football family in Scotland."
The Scottish Football Association tweeted: "You are going to inspire a lot of people Zander. We listen to you and we will be in contact."