listen to this article
There is no doubt that Lisbon is one of the most seductive cities in Europe. In recent years, Portugal has made headlines around the world time and time again as one of the most welcoming countries in Europe for digital nomads and location freelancers.
But you don't have to be starting a new life to appreciate what the Portuguese capital has to offer. Charming historic buildings, beautiful landscapes and a fascinating culture are all there to discover in Lisbon.
But sometimes knowing what not to do in a city is just as important as knowing what to do.
First of all, you don't want to carry heavy bags around this famous mountain city. Leave your bags in a Lisbon luggage storage and you will be better equipped to enjoy all that it has to offer.
Here are some things in Lisbon that you can probably skip, and some alternative ideas on how to enjoy your time in the city.
Santa Justa Elevator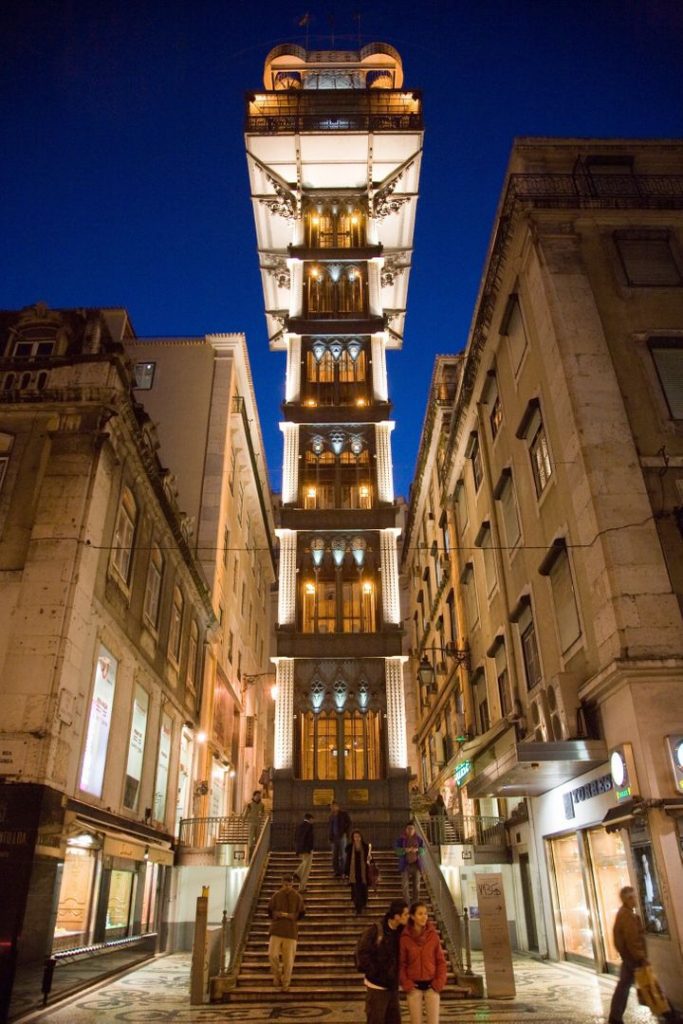 This historic open-air elevator is an icon of the city. Connecting Plaza del Carmo with the Baixa, the elevator dates back to 1902 and is one of the last remaining vintage public elevators in the city. Its Art Nouveau architecture has made it the star of millions of tourist photos of the city, and it is true that it is an unusual place to visit.
However, the popularity of the elevator is part of the problem. During the busy summer season, you can queue for over an hour to get on this little elevator. And when you do, you may find yourself disappointed. As pretty and unusual as it may be, it's ultimately just an elevator.
The view at the top is the reason many people spend the money and take the time to get on the elevator. However, just around the corner you will find the much more practical Rua do Carmo elevator, which will take you to the same place for free and without queuing.
Lisbon Cathedral
In most European cities, the Cathedral is always worth a visit. As the spiritual heart of the city, European cathedrals tend to be a highlight and one of the most architecturally splendid buildings in any major city.
Unfortunately, Lisbon's cathedral, the Sé, is not the most impressive old church to visit. Although it is historically important, the interior is not that impressive. You may be disappointed by the church's relatively sparse decoration.
Instead, visit Igreja de São Roque to see one of the most beautiful churches in all of Portugal. Located in the Bairro Alto, this is one of the first Jesuit churches ever built, making it historically important, and the elaborate Baroque decoration and architecture will take your breath away.
pink street
In recent years, Rua Nova do Carvalho, better known as Pink Street, has become one of the most popular tourist attractions in Lisbon. This narrow and picturesque street is full of trendy bars and clubs, and is perfect for a night out.
But if you're looking for a truly authentic Lisbon experience, you'll want to avoid The Pink Street. It has become so popular with tourists that it often looks more like a theme park than an actual street in Lisbon. You'll find better bars and clubs elsewhere in the city, places where the locals hang out. Ultimately, while attractive and a great spot for those all-important Instagram selfies, Pink Street is just a street. And like so many tourist attractions, it has become a victim of its own popularity.
You can have a much better and much more authentic experience in a street like Rua das Tapias. This lively street is full of cool bars and restaurants where you are much more likely to run into locals than international tourists.
Ribeira das Naus
The Ribeira das Naus is one of the most emblematic places in Lisbon. Located on the banks of the Tagus River, this is the perfect place to enjoy views of the river and watch the boats go by.
But, as beautiful as it is, the Ribeira das Naus is usually packed with tourists. It can be hard to find a place to relax, and the constant stream of people passing by can make it feel more like a tourist trap than an oasis of calm.
Instead, try heading to one of Lisbon's many miradouros. These are spread throughout the city and offer stunning panoramic views of Lisbon. The best thing is that they are usually much less crowded than places like Ribeira das Naus. One of our favorites is Miradouro da Senhora do Monte. This viewpoint is located in the Santa Cruz neighborhood and offers panoramic views over the rooftops of Lisbon.
tram 28
This historic tram is another icon of the city and, to be fair, it is for good reason. The trail winds through some of Lisbon's most interesting neighborhoods, and the vintage trams can feel almost like a time machine allowing you to explore the city the way its residents have for generations.
The problem is that tram 28 is not a tourist attraction. Instead, it is an integral part of the city's public transportation infrastructure. These days the tram is overrun with tourists, which is a real nuisance for the locals who use it to get to work, run errands, and go about their daily lives. While traveling, it's important to try to respect the people who live in the cities you visit, and staying away from tram 28 is one way to do this on your Lisbon adventure.
Also, the tram is well known for being popular with tourists and that inevitably attracts pickpockets. Instead you can take a tram tour which will give you a similar experience but will keep you away from the Lisbon natives who are just trying to live their lives.
Avoid the tourist traps of Lisbon
Like any popular city, Lisbon has its share of tourist traps and destinations to avoid. That doesn't make the city any less fascinating to visit. It just means that you have to be careful when choosing what to see, especially if you are short on time.
By avoiding some of these well-known spots, you can get a richer and more authentic experience of the Portuguese capital. Leave your bags in a Lisbon luggage storage and see the less touristy parts of the city, and you will leave with a much better experience of everything this great city has to offer.