debbie's room
senior contributor
Slower to open than rival regions, Asia is now in firm demand, with travelers even booking countries where restrictions remain.
"Compared to 2019, Asia is down 10%, but the gap is narrowing. As the region's protocols were adjusted late, customers booked alternatives for the first six months of 2022, but 2023 already looks very encouraging," said David Kevan, spokesperson for Pata UK & Ireland.
With good hotel capacity, the main concern is airfare, adds Kevan. "Compared to 2019 levels, we are seeing a 45% increase. In many cases, route capacity has been reduced, which airlines are taking advantage of commercially."
On a brighter note, guests this year can experience some of the world's top tourist sites without the crowds.
And for those happy to bide their time and book early, looking beyond 2023 airfares is more favorable, says Mark Mallinson, Gold Medal Travel Group's destination manager for the Far East.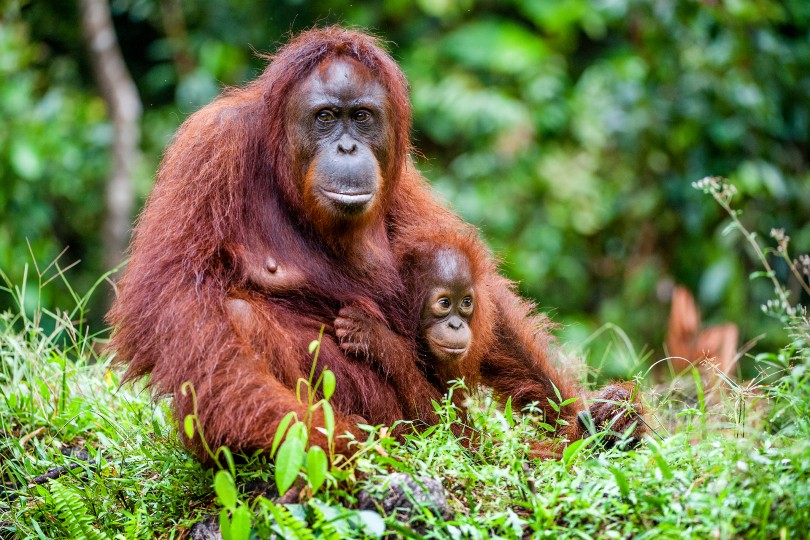 Orangutan with a cub in Borneo, which is proving popular
THAILAND RIDING HIGH
The five-star product leads Asia's recovery for Premier Holidays, which has bookings through 2024, led by Thailand. "The Andaman coast in particular is doing very well, with strong sales in Phuket, Krabi and Khao Lak. [helped by] great tactical deals from hotels," says product manager John Parker.
Experience-driven properties are also trending, with the operator expecting the Chiang Mai opening of Elephant Hills Bush Camp to do well. However, cities, Bangkok in particular, are lagging behind, with problematic flight capacity. Eva Air resumed services to the Thai capital from August, but BA will not return this winter. Singapore bucks the trend, thanks to its reputation for "exceptionally clean and safe" and a national airline that allows stopovers.
G Adventures also points out air transportation difficulties. "Many local routes are not yet operational and international flights are operating at reduced frequency, which has caused prices to rise," explains national sales manager Stu Darnley.
However, he adds: "We have seen an increase in appetite for Asia, with Thailand and Vietnam now claiming their places as the most booked destinations."
It is a similar image for Inspiring Travel. Product manager Erica Moore says Thailand has been by far the most popular destination since Covid. But she repeats her early booking advice: "Last minute travel or travel over a three-month period was very popular for a while, but has slowed down tremendously as a result of rising airfares, lack of available flights and seats during the summer, as well as all the problems that airports have all over the world. been experiencing
"Most of the applications we are receiving now are for winter 2022 and beyond. We strongly encourage people to book as early as possible as this will ensure the best prices and for those looking to travel on peak dates."
Also note the growing demand for quieter destinations, say Khao Lak over Phuket, as well as higher-end accommodation and longer stays.
SOUTHEAST ASIA
Vietnam and Cambodia are trending for InsideAsia. Asia's comparatively slow relaunch is benefiting savvy travelers, says Matt Spiller, business sales and marketing manager. "People were confused with the 'sandboxes' of Thailand [areas where vaccinated travellers didn't need to quarantine on arrival], which are no longer one thing, along with different rules for different countries, and decided to leave it for another time. Those traveling in the coming months will benefit from the lack of crowds in places like Angkor Wat and Halong Bay."
InsideAsia also suggests switching from Sri Lanka to Borneo for wildlife viewing without the crowds this year. Borneo is already 50% sold for Newmarket by 2024. "Wildlife experiences are proving very popular post-pandemic; customers have been focused on planning their wish lists…" explains Long Haul Product Manager Kathy Vigolo.
All-inclusive guided tours are helping clients mitigate the rising cost of living, and multi-country itineraries are the next "big break," he explains. Gold Medal's Mallinson adds that booking bed and breakfast is still the smartest option, as the cost of eating out in Asia is very reasonable.
Customers are favoring higher room types, a better class of hotels and longer stays, he says, pointing to Capella Bangkok, Standard, Bangkok Mahanakhon and Jumeirah Bali as notable recent openings.
Pata's Kevan is also anticipating the return of multi-centers from Asia. At CHIC Locations, where he is director of products and relationships, he says clients often combine two or more countries. "Until the last few months this was almost impossible. [due to] so many different regulations and protocols. As a result, many clients abandoned the idea of ​​the region and went to the Maldives and the Caribbean instead."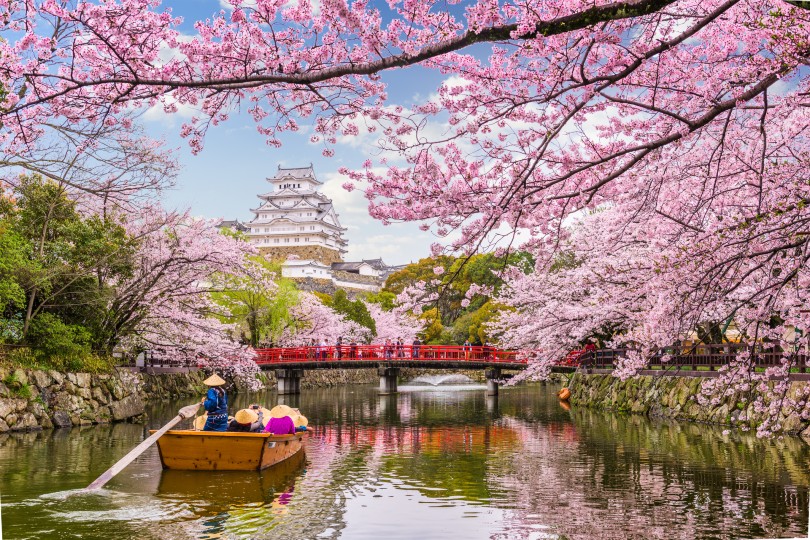 Cherry blossom season is the most desirable time to visit Japan
The exchange rate is helping to attract bookings again, Kevan believes, with local prices in Thailand and Malaysia a particularly good value compared to the Caribbean and the Maldives, where prices soared as the pound recently fell against the dollar. American.
Thailand and Bali are the strongest Asian sellers for CHIC Locations. Post-pandemic sees increased demand for wellness resorts, and the new RAKxa retreat on the outskirts of Bangkok is sure to pique interest.
However, Lusso Travel warns that while Thailand has great early bird deals, the resorts are filling up for Christmas.
Mark Crosby, Senior Product Manager, Southeast Asia, highlights the growing interest in custom-built Vietnam and the new Vietage luxury train, which is a full-day trip from Hoi An through the mountains to the laid-back resort coast of Quy Nhon.

Bali has also recovered, says Crosby, who recommends combining beach resorts with the culture of Ubud, where the Capella Ubud luxury camp offers something unique.
CHINA, JAPAN AND KOREA
China, including the tourist gateway of Hong Kong, still requires quarantine. "His obsession with zero Covid is seriously misplaced," laments Amrit Singh, CEO of TransIndus. But the country's loss appears to be Japan's gain, even though the latter requires travelers to be escorted in groups or by private guides.
These rules caused some confusion, admits Inside Asia/Inside Japan, but its June sales in Japan exceeded those of the same month of 2019, with about 50% of those of the 2023 cherry blossom season.
China specialist Wendy Wu says that at least half of its bookings are now for Japan. "Member Fly Free" and half-price solo deals have helped and he has introduced an all-inclusive 21-day Japan rail tour (from £9,090pp).
More planning is a post-pandemic trend, says Gary King, head of commercial sales for Wendy Wu. "People are booking up to three trips in advance…it goes with that whole 'live life and enjoy things while you can' message."
Meanwhile, for InsideAsia, Korea benefits from Japan's restrictions. "Many of our clients from Japan have been considering traveling to South Korea to capture that sense of 'otherness' that both places provide," explains Spiller, who also acknowledges the growth of K-pop culture.
INDIA, BHUTAN AND SRI LANKA
India was relatively slow to open up, however specialist TransIndus has quickly seen bookings return to close to pre-pandemic levels. "We are expecting a great winter season, and the monuments are still quieter than usual," says Singh.
Exodus recommends booking in advance due to visa processing times, and in particular for those wishing to see tigers, as spaces in the Jeeps in the parks close 60 days in advance. A 17-day Indian Tiger Safari, from £3,499 per person including flights, features 15 game drives across three different parks, maximizing your chances of spotting the critically endangered Bengal tiger.
Asiya Zargar, Marketing Director at Indus Experiences, says it's not too early to think about Fall/Winter 2023: "We still have a huge backlog of travelers who booked before the pandemic – the 2023 tourist season is already very busy." with rescheduled trips. , as people begin to feel more confident about long-distance travel.
"We're also seeing increased demand for multigenerational travel, with extended families looking to make up for lost time together during the pandemic. And interestingly, we're getting some less 'mainstream' inquiries, including river cruises and places off the beaten track." track destinations like Kashmir. Looks like customers have been doing their research during the lockdown!"
The specialist operator is also seeing interest in Bhutan from people looking for the perfect antidote to mass tourism. "The numbers are always going to be small, but the reserve values ​​have the potential to be high," adds Zargar.
G Adventures' new product includes a tour of the Trans Bhutan Trail (from £3,099 per person) as the pilgrimage route reopens after 60 years.
Singh hopes for a swift return from beleaguered Sri Lanka, noting: "It has been a huge favorite since August 2021 when it first reopened, and it sustained us and many other UK tour operators as well as hoteliers." , guides and local drivers".