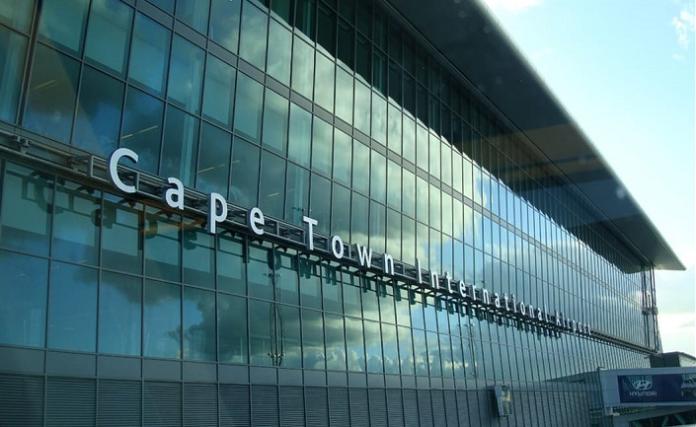 The sustained recovery of tourism in international arrivals seen in recent months, compared to pre-pandemic levels, has continued with recovery rates at the international terminal of Cape Town International Airport (CTIA) reaching the highest level in the last five months.
Domestic roundtrip passengers on CTIA increased from 407,626 in June 2022 to 456,785 in July. Total domestic round-trip passengers in 2021 reached 4.2 million. Encouragingly, total domestic round-trip passengers between January and July this year are already at 3.4 million and bodes well for the rest of the year.
The findings are included in Wesgro's July 2022 report, which is a monthly publication that provides valuable insights into tourist arrivals and trends in the Western Cape.
Provincial Minister for Finance and Economic Opportunity Mireille Wenger said: "I am very pleased with the continued recovery we are seeing in the tourism and hospitality sector, across many indicators such as air travel, key source markets , hotel occupancy and visitors to our many diverse attractions."
Minister Wenger continued: "I am also delighted that passengers through George Airport have essentially fully recovered to pre-pandemic levels, reaching a 99% recovery rate. I met with George Airport management this week and heard that between January and March of this year, 190,000 passengers passed through the airport and that they have exceeded capacity and expect to implement expansion plans in the coming years. "
Minister Wenger kicked off her George Tourism Month tour on Monday, visiting local tourist attractions and meeting with George Airport management.
The key findings included in the July 2022 Wesgro report are:
July 2022 performance indicated that passengers through CTIA's international terminal achieved a recovery rate of 87% compared to the same month in 2019. This is the highest recovery rate in the last five months.
The domestic recovery in July, however, was 68% after remaining in a 70-80% recovery since the beginning of the year.
Passengers through George Airport recovered by 99% compared to the same month in 2019.
Year-to-date (May 2022), the UK ranked as the top source market for Cape Town (air), followed by Germany, the US, the Netherlands and France.
Europe has regained its position as the leading Western Cape region for tourist arrivals, with 6 of Cape Town's top 10 source markets coming from the region.
Eight of the top 10 source markets to Cape Town (by air) have already recovered to more than half the number of recorded tourist arrivals during the same period in 2019.
Western Cape hotel occupancy stood at 44.3% in July 2022, representing a recovery rate of 84% compared to 2019.
The Average Daily Rate (ADR) for Western Cape grew to R1,432.76 and RevPAR (Average Room Revenue) reached R634.13.
ADR exceeded June 2019 levels, recovering to 111% and RevPAR achieved a 93% recovery.
Footfall at 25 participating attractions saw a total of 338,695 visitors in July 2022, a 124% year-over-year growth in visitor numbers and an 83% recovery rate compared to July 2019.
The 5 highest annual growth rates in July 2022 were recorded by Robben Island (4,914%), Cango Caves (3,866%), Table Mountain National Park: Boulders (285%), Viljoensdrift River Cruise (259%), and Cable Car Table Mountain (227%).
14 of the 25 attractions exceeded visitor numbers in July 2019. Remarkable recovery rates of over 200% were achieved at the Table Mountain Cableway (259%), Kogelberg Nature Reserve (238%) and National Park from Knysna (200%).
Minister Wenger added: "A key focus of our tourism strategy will be for the Western Cape to match the increase in recovery rates for international visitors, with an increase in recovery rates for domestic tourism, which is critical to growth. and the sustainability of the sector. . That is why this month of tourism, our message to South Africans is to explore the remarkable beauty that our province has to offer."
Minister Wenger concluded: "The tourism and hospitality sector contributes significantly to our economy. In fact, in 2019, the gross value added of this sector was R15.5 billion and generated 174,982 direct jobs, which does not even consider the indirect jobs created in the entire tourism value chain. We have everything we need to not only return to pre-pandemic levels, but far exceed them, boosting our economy and creating many more jobs for Western Cape residents."


Post Views:
twenty
Contact [email protected] to inquire about our digital marketing options