The founders of a tourism group said more financial help will be needed for small businesses that have not fully recovered from the pandemic, despite increases in visitor arrivals during the summer months.
Guam Travel & Tourism Association co-founder Monte Mesa, general manager of Guam Premier Outlets and Tumon Sands Plaza, said the tourism recovery "is not going as well as it can be unless our government reinvests some surplus funds in our number 1 generator of activity, the tourist industry of our island".
A second round of the Local Employer Assistance Program may be needed, he said.
LEAP directly distributed $62 million to tourism-related businesses that were left out of previous pandemic relief programs and struggled with lost visitors. Mesa said the industry appreciates the Governor's and Legislature's funding for the program.
"However, we need our government to once again consider allocating a LEAP 2 grant to those that have not yet recovered to 50% or less due to the drastic drop in visitor arrivals from 2019 arrivals figures" Mesa told the Pacific Daily. News.
Mesa said the GPO and Tumon Sands Plaza continue to lose tenants that cater to tourists "as this slow rate of return of our Japanese and Korean tourists to our island continues to be a slow and longer recovery. Time will tell."
Gov. Lou León Guerrero's office had not, as of Thursday afternoon, responded to a question about whether the governor is willing to provide more funding for LEAP, which came from federal and local funds with the help of local senators.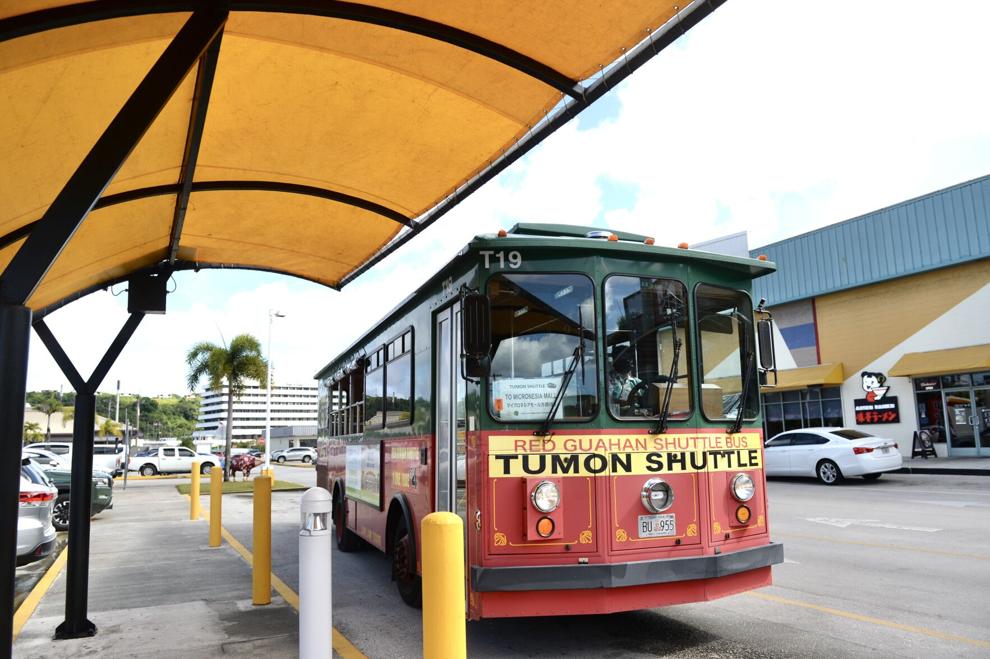 fish eye
"Without LEAP, the government support, we would already be closed," said Fish Eye Marine Park Guam General Manager Akihiro Tani, who is also a co-founder of GTTA.
Tani believes that because tourism numbers are still nowhere near what they were before the pandemic, two things could help tourism businesses stay open and retain their employees:
Additional government assistance.
More marketing funds for the Guam Visitors Bureau.
The volume of patrons at Fish Eye, Micronesia's only underwater marine observatory, fluctuates based on the number of arrivals, Tani said. As total arrivals to Guam increased in May, June and July, for example, Fish Eye also saw more customers.
However, over the past few weeks, Fish Eye has seen a decline in customer volume.
"We are about a third of what we had from May to July," Tani said.
Tani said GVB staff have been able to do more with their limited resources, but Guam must also consider that similar destinations compete for the same markets.
Saipan, in the Commonwealth of the Northern Mariana Islands, recently received direct flights from Japan. Tani also highlighted the considerable marketing budget that the CNMI has set aside for the Japanese market, among others.
GVB has not yet released August arrivals, but said its FY2022 arrivals forecast of 130,000 could rise to around 200,000. Arrivals before the pandemic were 1.6 million in 2019.
"GVB has done a great job before, and they can do it again as long as our government can support GVB with additional American Bailout and local funding until we can attract more visitors staying at our hotels to grow our Relief Fund. Tourist attraction. GVB needs a helping hand right now as our TAF has not generated the revenue it did in 2019 due to this devastating COVID pandemic lasting longer than anyone could have imagined," said Mesa.