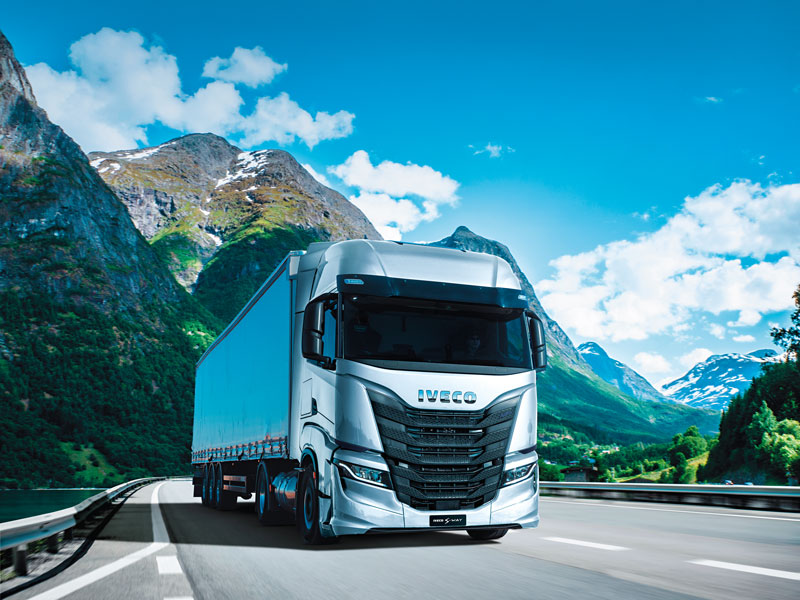 &nbsp
Author: Marco Liccardo, Director of Technology and Digital, Iveco Group
September 5, 2022
The automotive and transportation industries are constantly evolving, and the real challenge today is the ability to create value in the context of these changes. Many parts of life as we knew it were irreversibly altered when the pandemic hit, and while the transition to a greener, circular economy had already begun, the recovery from COVID-19 should serve as a catalyst for change in the automotive industry. and long distance. trucking industry. The sector's growth outlook will largely depend on a strong commitment to leading the change towards a more sustainable future and increasing focus on technology and innovation.
Leading the transition
Climate change and the race to net zero are arguably among the greatest challenges the automotive and transportation industries have ever faced. Taken together, the UN Intergovernmental Panel on Climate Change (IPCC) estimates that these industries are responsible for about 23 percent of total energy-related CO2 emissions.
Solutions designed to ensure the achievement of sustainable logistics are diverse in nature and scope, from fuel-efficient vehicles and cleaner fuels to alternative drivetrain technologies such as electric cars and trucks. Furthermore, to increase the autonomy of vehicles and create more sustainable transport solutions, it is essential to explore other solutions towards net zero emissions in a broader perspective, such as biomethane.
Technology: the key pillar of growth
Innovation and sustainability go hand in hand as the use of technology is essential to reduce emissions and preserve the environment. The sector has responded to the pandemic by focusing more on innovation, as it is essential to respond to the changing needs of the automotive market to ensure the transformation of the industry and adapt to a changing world. Currently, we are in an industrial revolution with exponential innovation everywhere. The key to success in this disruptive environment is accelerating the introduction of new technologies through a new way of working, leveraging a wide variety of different competencies within a broader ecosystem of players and partners, as this will be the most competitive advantage important.
We are not fighting change, but will use your energy and drive to transform our industry.
With the fundamental and profound changes taking place in technology, our goal is clear: embrace powerful market trends and anticipate the products and services customers need. We are not fighting change, but will use your energy and drive to transform our industry, as well as our entire economic system, for a sustainable future.
An important factor to take into account is the evolution of the mobility needs of people and goods. European and global fleets are setting ambitious decarbonisation targets, and continued investment in research and development will open the door to limitless possibilities. R&D is also the response to the advancement of technology and the analysis of business models, offering innovative solutions for vehicles and propulsion systems.
fully integrated
There is another big transformation underway related to product connectivity and the Internet of Things. We will see more and more trucks and commercial vehicles fully integrated into a broader connected ecosystem, and this will enable vehicle-to-vehicle and vehicle-to-infrastructure communication. It will also promote green, and in some cases autonomous, transport solutions that offer clear benefits for the entire value chain in terms of efficiency.
The energy transition, the connectivity and digitization of vehicles and autonomous driving are the key areas of the technological roadmap that we must take into account and take advantage of. All these innovations in the automotive industry in general represent a unique opportunity for the road transport sector to confirm and consolidate its central position in the global business ecosystem.
Our ambition is to make them merge and interact with each other to offer sustainable and connected transport solutions, while transforming business models. This approach will help not only increase our share of the multi-billion euro commercial vehicle revenue pool worldwide, but also increase our offering. Only by taking advantage of the opportunities offered by new technologies can we ensure a long, prosperous and sustainable future for our sector.