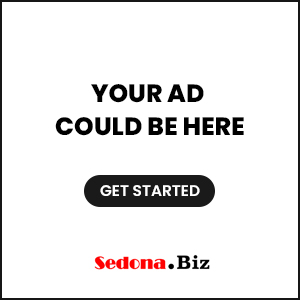 Sedona News – Film lovers in Sedona will join more than 100,000 film enthusiasts from around the world to see and judge the work of the next generation of filmmakers when the 25th Annual Manhattan Short Film Festival screens at the Alice Gill-Sheldon Theater , from September 23 to 29. by the Sedona International Film Festival.
The final ten Manhattan Short finalists hail from eight countries with films from Scotland, the Czech Republic and Slovakia, Spain, Australia, Finland and Lebanon, along with two films from France and the United States. These final ten films represent the best short films out of 870 submissions from 70 countries received by Manhattan Short by 2022, testament to the enduring vibrancy and creativity of short films around the world.
The Final Ten of MANHATTAN SHORT are:
Don vs Lightning (Scotland), Love, Dad (Czech and Slovakia), Save the Bees (USA), The Treatment (Spain), Freefall (France), Fetish (USA), Freedom Swimmer (Australia) , The Blanket (Finland), Warsha (Lebanon) and The Big Green (France).
If the 10 short films presented by Manhattan Short have one theme in common, it's how people deal with adversity in its various forms. Short films like The Blanket, Freedom Swimmer, and Freefall explore how people react when caught up in large-scale traumatic events. Adversity on a more personal level is the focus of short films like Warsha, Fetish, The Big Green and Love, Dad. Sometimes the answer is laughable, like in Save the Bees and The Treatment, especially when even the universe seems to be against you, like in Don vs Lightning.
The way these stories are told varies depending on the directors who tell them. In short, there's a lot of drama and comedy interwoven with surprisingly effective new ways of storytelling, like animated documentaries. Manhattan Short is also a showcase for emerging actors and recognizable favorites like Disney stalwart Peton List and Scotsman Peter Mullan, himself an award-winning director, appearing in unexpected and talented roles.
The synopsis of the film is as follows:
DON VS LIGHTNING: Don wishes for a quiet rural life in the Scottish Highlands. Unfortunately, the Universe has more electrifying plans for him.
I LOVE DAD: A woman rediscovers the letters her father wrote her from prison. She then decides to write to him, putting on paper what could not be said.
SAVE THE BEES: When a gruesome accident makes a messy breakup even more complicated, a couple decide to put their differences aside to save themselves.
THE TREATMENT: A clinic offers balding men a complete way to restore their hair…as long as you're okay with a related but controversial side effect.
FREEFALL: A London stockbroker with a bad record makes the bet of his life when New York's World Trade Center is attacked on 9/11. Inspired by a true story.
FETISH: An Asian American woman's one night stand takes an unsexy twist when the next morning's breakfast comes with a touch of fetish.
FREEDOM SWIMMER: One man's perilous swim from China to Hong Kong parallels his granddaughter's desire for freedom beyond a city once seen as a haven.
THE BLANKET: Winter, 1939 Finland. A 10-year-old girl is sent to fetch milk for her little brother. There are dangers more dangerous than thin ice.
WARSHA: A Beirut construction worker volunteers for the most dangerous job on the construction site. Far from everyone's eyes, a secret passion takes flight.
THE BIG GREEN: The owner of a logging camp suddenly finds herself stuck in a tree with no ladder and no signal on her cell phone. The only way out is up.
You be the judge!
Which of these last ten short films is the best? That's up to a worldwide audience to decide. Moviegoers across the United States and around the world will instantly become movie critics as upon entering they receive a ballot that allows them to vote for Best Picture and Best Actor. Manhattan Short is the ultimate audience award honoring the creative talents of directors behind the camera and actors in front of it. Votes will be sent to Manhattan Short headquarters and the winner will be announced on ManhattanShort.com on Monday, October 3.
The Manhattan Short Film Festival will be showing at the Alice Gill-Sheldon Theater from September 23-29. Showtime will be at 6:30 pm on Friday, Saturday and Sunday, September 23, 24 and 25; and 3:30 p.m. on Monday, Tuesday, Wednesday, and Thursday, September 26, 27, 28, and 29.
Tickets are $12 or $9 for Film Festival members. For tickets and more information, call 928-282-1177. Both the film festival and theater offices are located at 2030 W. Hwy. 89A, in West Sedona. For more information and to order tickets online, visit www.SedonaFilmFestival.org.