The summer of 2022 saw a slew of new releases, many of which gained massive popularity. Here are some of the biggest releases of the summer holidays, with movies and TV shows you can't miss, and probably better skip.
The summer I got pretty
Available to stream on Amazon Prime Video
Verdict: pass it on
"The Summer I Turned Pretty" is a coming-of-age drama that follows 16-year-old Isabelle "Belly" Conklin (Lola Tung) as she begins to discover who she is. This is not made easy by the sons of her mother's best friend: Conrad (Christopher Briney) and Jeremiah Fisher (Gavin Casalegno). Belly has spent every summer with them for as long as she can remember and practically grew up with them. She's had a crush on one of the boys for almost as long and hopes this is the summer he finally notices her. Distracted by this, she is slow to realize that her family is slowly falling apart around her.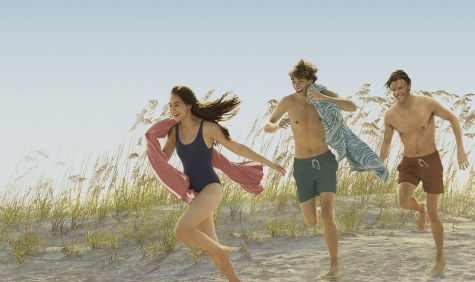 "The Summer I Turned Pretty" is the complete opposite of what I normally enjoy on a TV show. It's cheesy, there's an over-the-top love triangle, and it's everything you'd expect from a teen romantic drama, a genre I generally hate. However, this show had me hooked from the first episode and didn't let go until I cried at the end of the season. Seriously, I stayed up until 4am watching this all at once.
This is the perfect show for summer, from the modern and upbeat soundtrack to the clean and bright aesthetic of each scene. What I liked most about this show was not the romantic relationships, but the friendships, especially between the two mothers. This show surprised me with strong themes of family love and sacrifice. The subplot left me in shambles and made the show go deeper than others in the genre.
First murder
Available to stream on Netflix
Verdict: Skip it
"First Kill" is one of many romantic shows coming to Netflix this year. It centers on Juliette Fairmont (Sarah Catherine Hook), a smart and shy girl who has a huge crush on new student Calliope Burns (Imani Lewis). The two are attracted to each other almost immediately, but unbeknownst to them, the pair couldn't be a worse match. Juliette is a vampire, Calliope is a vampire hunter, and they are both eager to make their first kill.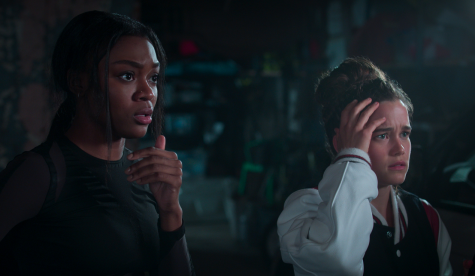 I really wanted to like "First Kill", but I was ready to stop watching at the end of the first episode. The poor acting from most of the supporting characters and the cheesy dialogue made me cringe. I might have missed those things if it hadn't been for the show's biggest monstrosity. No, not the vampires, the special effects. They were so atrocious that I couldn't take any scene in which they were used seriously.
Despite not personally enjoying it, I am sad to see the series canceled when there is so much lack of sapphic romances on TV. Perhaps with a larger budget, the show could have been seen.
Stranger Things (Season 4)
Available to stream on Netflix
Verdict: pass it on
Arguably, the fourth season of "Stranger Things" was the series' biggest launch of the summer. The anticipation only increased with the split release of the season into two parts. If you're one of the few people who hasn't seen any of this show, I definitely recommend you watch it, but skip to the next item on this list to avoid spoilers.
In this season, the characters face their greatest enemy yet. When a series of brutal murders rips through the town of Hawkins, the team suspects it has something to do with the Upside Down. But, with Eleven (Millie Bobby Brown) powerless in California, those left in Hawkins have to devise their own way to take on the enemy.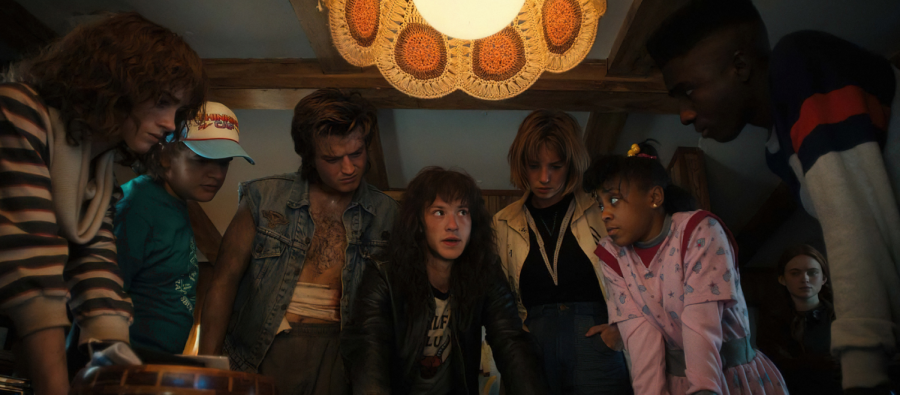 This season of "Stranger Things" has been rent-free in my mind ever since I watched it the moment it premiered. I'd say it's the scariest and scariest season of "Stranger Things." Beyond the physical horrors, this season is very much about trauma, grief, and identity, all of which are as complex as the monstrosities of the Upside Down. This season finally offers viewers an explanation for everything that happened.
While there is a lot of content in this season, it definitely lives up to the hype.
fire starter
Available to stream on Peacock
Verdict: Skip it
"Firestarter" is the second adaptation of the novel of the same name by Stephen King. A girl, Charlie McGee (Ryan Kiera Armstrong), is born to parents whom they experimented on as young adults. Like her father, she is born with psychic abilities. She can create and psychically manipulate fire, but her power is tied to her emotions, making them extremely difficult for a child to control. When the family is targeted by power-hungry investigators who want the girl for their own, Charlie must go on the run and learn to control her abilities to protect himself from her and avoid being caught.
Watching this movie would be a complete waste of time. If someone told me that the script, the director's and production notes, the set design, etc., were all drawn up with a few bullet points on a piece of notebook paper, I would believe them.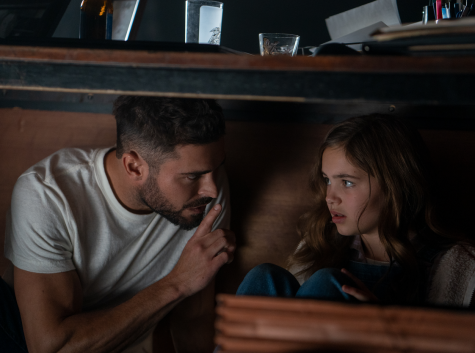 The plot and characters have absolutely zero depth. The villains are cutesy and awesome. The characters make idiotic decisions. The ending was random and pointless. The backstory isn't fleshed out at all, being extremely vague in a way that seems more lazy than mysterious.
This film is a shell with absolutely no substance. What little direction this film has is nothing new or creative. Watch any other movie with a superpowered kid for a better viewing experience.
Top Gun: Maverick
Available to stream on Paramount+
Verdict: pass it on
"Top Gun: Maverick" was released this summer, 36 years after the original film was released. Pete "Maverick" Mitchell (Tom Cruise) returns years after his own time on the Top Gun show to train new recruits tasked with a nearly impossible mission. Among those new recruits is Bradley "Rooster" Bradshaw (Miles Teller), the son of Maverick's deceased friend Nick "Goose" Bradshaw (Anthony Edwards). Maverick struggles to train Rooster to be the best pilot he can be as he navigates his grief and blame for Goose's death.

For me, the original "Top Gun" was an exception when it came to military movies. I usually hate military-centric movies, so despite enjoying "Top Gun," I was still worried that I might not like "Top Gun: Maverick." He was happy to be proven wrong.
The sequel is just as fun and exciting as the original, if not more. The characters are sarcastic and funny, and I found myself rooting for all of them. The film deals with themes of grief and responsibility very tactfully. It honors the old characters while making the new ones feel just as deep and relevant. The exciting and captivating flight sequences alone are enough to encourage you to watch this movie.
Doctor strange in the multiverse of madness
Available to stream on Disney+
Verdict: pass it on
"Doctor Strange in the Multiverse of Madness" begins abruptly, when a huge monster randomly appears to terrorize the streets of New York. The monster is hunting a young woman, América Chávez (Xóchitl Gómez), who claims to be from an alternate universe. Strange (Benedict Cumberbatch) discovers that the United States has the power to jump between universes, a power that could be destructive in the wrong hands, and someone is already after him.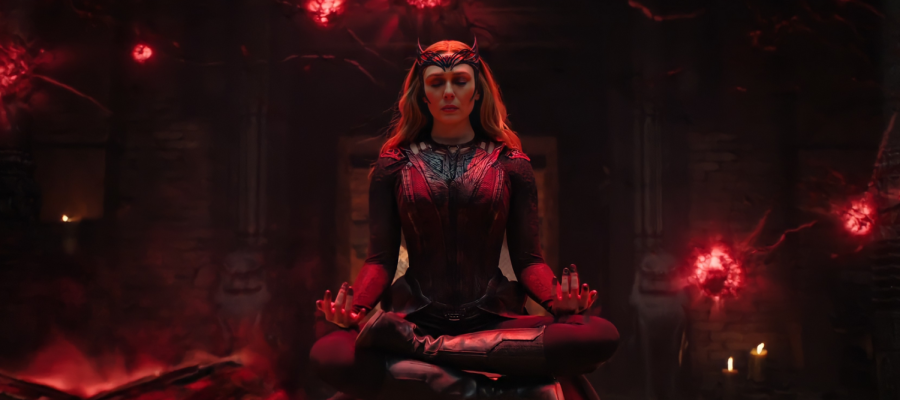 This movie was easily the best I saw this summer and one of my favorites this year. The tone was completely unique to other Marvel Cinematic Universe movies. The film's director, Sam Raimi, was noted for making the film dark and haunting. The special effects were used to perfection to create amazing and terrifying scenes.
America is a promising new character and gives me hope for Marvel's introduction of the Young Avengers. Elizabeth Olson absolutely stole the show as Wanda Maximoff, creating one of the best Marvel villains yet with her chilling performance. This movie maintains the quality of other major Marvel movies and brings something new and fresh to the universe.
Light-year
Available to stream on Disney+
Verdict: Skip it
Buzz Lightyear is a familiar toy from Pixar Animation Studios' famous "Toy Story" franchise, but in the original movies, he's based on a character from one of Andy's favorite movies. "Lightyear" is that movie. Stranded on an unknown planet, "Lightyear's" Buzz (Chris Evans) must work up to hyperdrive to successfully travel back to his home planet. A few minutes in space for Buzz equals decades on the ground, and the mission seems increasingly desperate. Just when Buzz thinks he's had a breakthrough, he returns to his planet overtaken by killer robots.

This movie was not necessarily bad. It was just nondescript. I did not feel anything. He wasn't involved in the story. There were some funny moments, thanks to Disney's staple animal sidekick, but the movie still lacked substance. I didn't feel attached or connected to any of the characters, which is rare for me with Disney movies. This is especially surprising because "Toy Story" was one of my childhood favorites. I don't think this movie was terrible, but I'll probably never see it again. I could have spent the time it took to watch it by watching something much more entertaining.