At 85 years old, Richard Petty seems to defy time. He is still as sharp as ever and informative when he talks about the sport in which he became famous. This week, the King made a special appearance on SiriusXM NASCAR Radio, where he spoke on a variety of topics, including safety surrounding the Next Gen car and the recent news that Noah Gragson would be joining the Petty GMS Cup team in 2023. At one point in the conversation, the NASCAR Hall of Famer veered off and talked about a younger Kyle Petty during his racing days and bluntly called out his son for his cheating ways.
Richard Petty Discusses Adding Noah Gragson to Erik Jones in 2023
This week, Richard Petty participated in Petty GMS Fan Day, where he and the team, including his son Kyle, signed autographs and visited with fans. Major players in the organization also appeared on SiriusXM NASCAR Radio throughout the day.
During the King's appearance, he was asked about the addition of Noah Gragson next season and what he thought of the JR Motorsports driver.
"That's going to be the thrill because you never know what's going to come to her," Petty said. "He is a completely different individual than Erik. One is really calm. Erik just agrees with everything. And Noah comes in jumping and screaming. So you never know what's going to come out of his mouth, or how he's going to dress, or what he's going to do. But the important thing is that he is getting the job done with the Xfinity deal, and he feels like he can do the same thing in the Cup Series."
Petty gives his son a dose of his own medicine, calls him out for cheating
Several minutes later during the conversation, Petty was asked if Gragson's style reminded him of his son Kyle in his youth. The legendary driver offered a surprising response.
"He did his thing, that's fine," Petty said of his son. "He didn't listen to his dad. He and Mike Beam, who runs the store here today, grew up together. 20 year old boys. Man, they had all kinds of ideas: how to cheat, how to do this. I think they spent more time figuring out how to break the rules than racing. They had a great time. So it was then. Once again, so different today."
Kyle Petty calls the drivers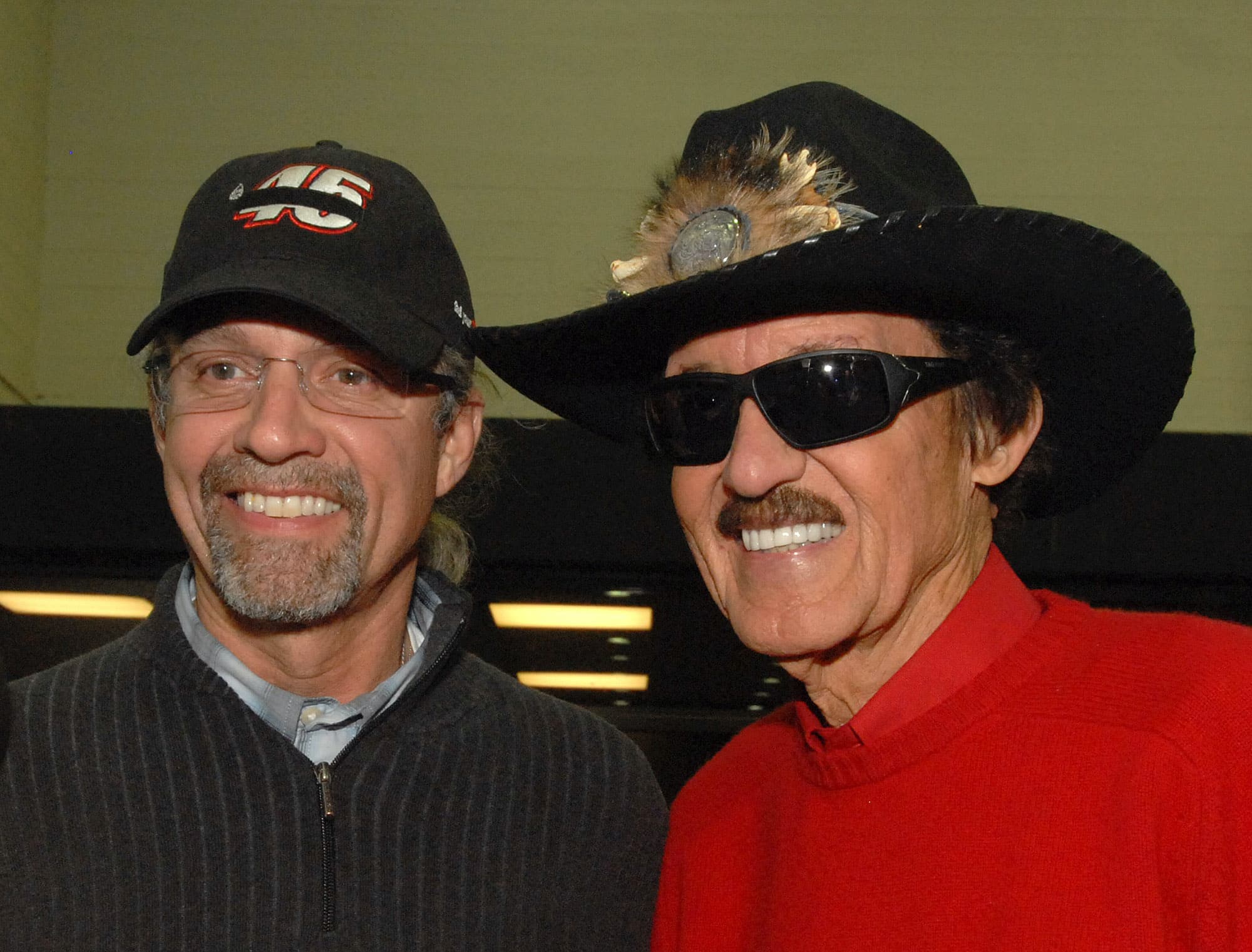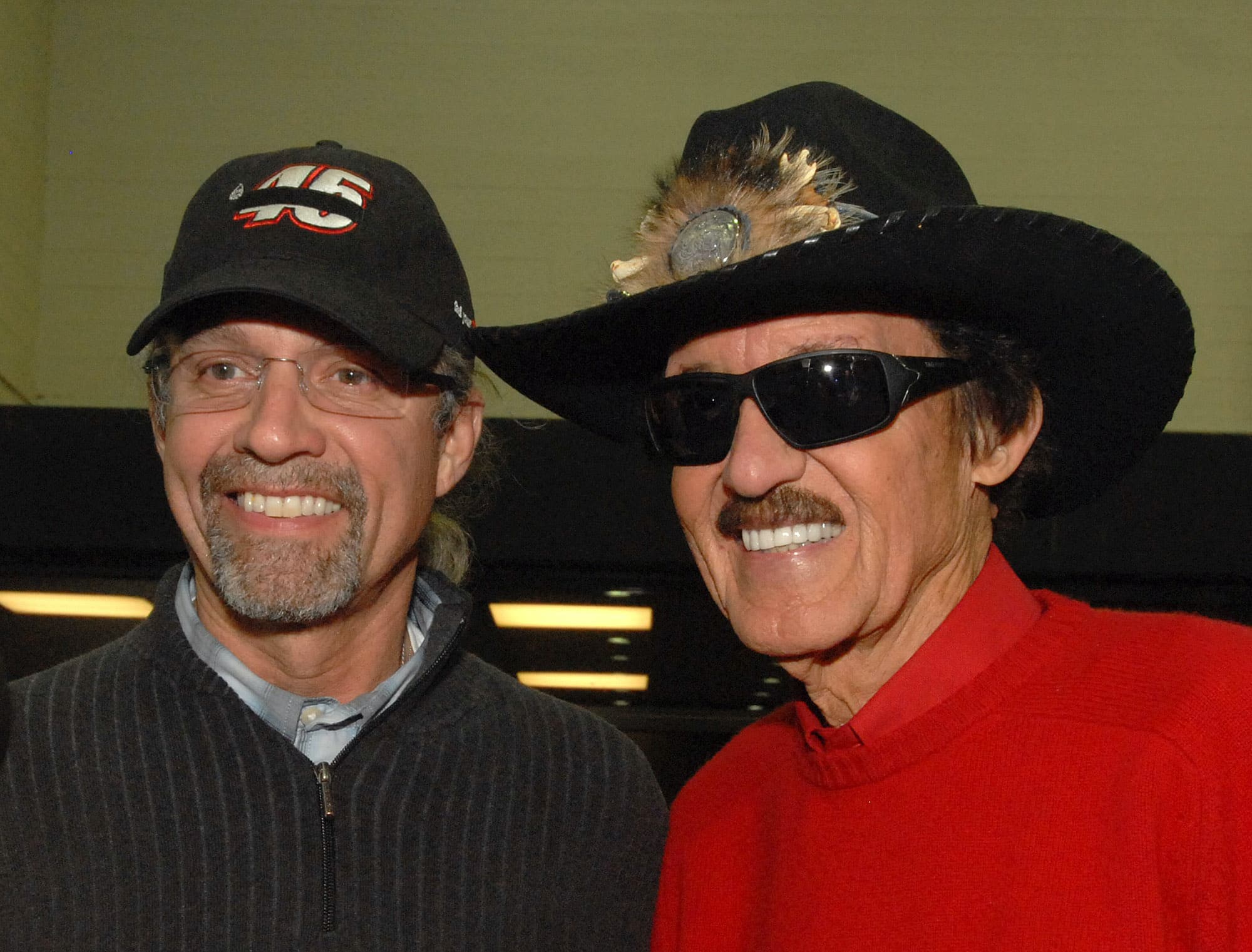 Richard Petty calling his son was a surprise moment during the interview. However, it shouldn't have been that way. NASCAR fans who have watched NBC's coverage this season alone have seen Kyle do the exact same thing multiple times.
Lately, Kyle Busch has been the target of the young Petty, including recent statements during a countdown to green pre-race spectacle when he spoke about the unknown future of the Joe Gibbs Racing driver and how he had to be willing to sacrifice.
"He's earned the right to ask for a lot of money, but if the market can't take it, tough stuff, dude," Petty said. "It's like that in any business. this is business. It's a sport this afternoon, but it's business every other day. Sometimes you have to compromise. You have to look different.
"This should be a warning to all young racing drivers. You're only worth what the market will bear. It doesn't matter how many races you win. This guy has won 60 races, two championships. No matter what you do as a winner, you have to do things off the race track.
"And times are changing. You have to change with it. You're going to have to give a little. It will have to look a little different. You can't have your cake and eat it too. Sometimes you have to be away from home. That is the nature of the business of being a race car driver. And I hate to be that direct, but he has to commit from where he is and figure out what works for him and his family and for the sport, as long as he wants to drive a race car."
One Kyle calling out to another. Now we know where he got it from.
I like Sportscasting on Facebook. Follow us on Twitter @castingdeportivo19 and subscribe to our YouTube channel.
RELATED: Kyle Petty doesn't sugarcoat thoughts on Kyle Busch going to Richard Childress Racing in 2023: 'It's a move in the wrong direction'