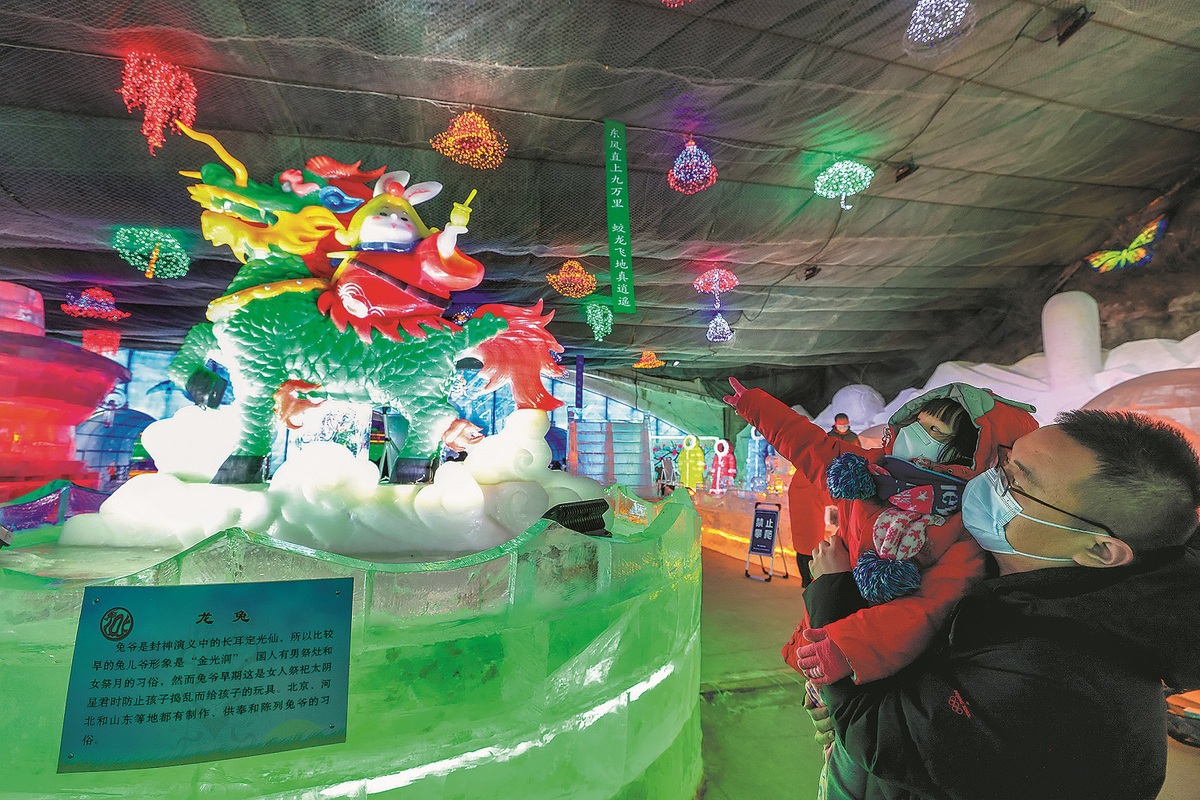 Scenic places to operate normally with some remaining virus security measures
The Ministry of Culture and Tourism removed eight guidelines related to COVID-19 checks on Wednesday, requiring local authorities to ensure the normal operation of cultural and tourism activities and the mobility of travelers under the newly optimized COVID-19 policies. .
The previous eight guidelines listed COVID-19 control requirements for travel agencies, entertainment venues and tourist attractions, as well as libraries. For example, travel agencies were not allowed to organize group tours to destinations with a high risk of infection, nor were they allowed to receive groups of tourists from those places.
Under the new guideline, the ministry said that the tourism and cultural industries have already seen positive results.
He said the government's focus is to shift from eliminating infections to protecting health and preventing serious infections, following the downgrading of COVID-19 management earlier this month.
The ministry stressed in the guideline that the management downgrade is aimed at controlling the epidemic in a more scientific, precise and effective way, which can better balance epidemic control and socio-economic development.
According to the guideline, local authorities should plan for epidemic containment in accordance with the new policy at the national level, but can take temporary control measures in the event of a serious outbreak. Local authorities should help tourism and cultural site operators to take regular epidemic prevention measures, such as wearing face masks and regular disinfection, to reduce the risk of infection.
He also stated that tourism and cultural offices at all levels should gain a better understanding of degraded management policy. It is necessary to raise awareness of epidemic prevention through online platforms, including websites, WeChat accounts, and apps to explain the changes to the public.
The ministry stressed that tour and cultural operators should ensure that their employees follow the epidemic prevention rules and get into the habit of washing their hands and wearing masks, and that proper training should be carried out.
Culture and tourism offices at all levels should monitor public culture and tourism organizations and operators and help correct inappropriate behavior in the process of implementing optimized COVID-19 control measures.
Earlier this month, Hu Heping, minister of culture and tourism, said in a video conference that the nation's epidemic prevention and control work has entered a new period, which requires more scientific and precise measures and policies to protect the people's health and lives, and also to minimize the secondary effects that the epidemic has brought to tourism and the cultural industries.