RCBJ-Audible (Listen Free)
Orange County Leaders Want More Control Over IDA PILOTS; Urge the IDA Board to follow the example of Rockland County
A consortium of Orange County town supervisors and town mayors, along with New York State Senator James Skoufis, is urging the Orange County Industrial Agency (IDA) in a letter to grant taxing jurisdictions a more formal role in decision-making when PILOTS (Payment In Lieu of Taxes) are part of the equation.
The letter suggests that Rockland County is doing it the right way.
"Going forward, we insist on receiving the same treatment that the Rockland County IDA does with its municipalities and school districts," says the letter written to the Orange County IDA board of directors.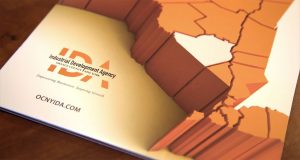 The Rockland County IDA votes on whether to authorize "up to" a certain PILOT, then leaves it up to taxing jurisdictions to negotiate tax exemption or reject a PILOT.
"This cooperative approach has not hindered economic development in Rockland County, while ensuring that local leaders have a direct say in what is happening in their community."
The signatories are dismayed that the Orange County IDA excludes their input from a decision that has a significant impact on the tax base, revenues and budgets.
With no vote and no role in the negotiations, "we are left simply to write a letter or share comments in a public hearing that can and often are ignored," they write.
---
Rockland County Seeks Firm to Handle Public Relations for Tourism
Rockland County plans to contract with a company to promote tourism in the "Gateway to the Hudson Valley" region. The County has issued a Request for Proposal (RFP) seeking to contract with a business to promote tourism. Bids are due September 15 at 3 pm.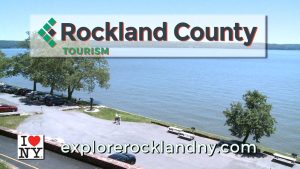 Tourism is a growing component of the county's economy; the average Rockland County household would have had to pay an additional $422 were it not for revenue raised through tourism dollars.
The county seeks to promote its natural, cultural, and historical assets through campaigns to attract domestic and international travelers. Attracting visitors to the county not only benefits hotels, restaurants, shops, breweries, attractions, historic sites, and other features, but has the potential to positively impact educational institutions and real estate.
The duration of the contract will be for one year, with four one-year options to renew.
---

---

Crafts & Crafts Volunteers Needed for Repair Café Volunteers Needed Saturday, October 22, 10-1
Volunteer Repair Trainers are needed for the Fall 2022 Repair Café scheduled for Saturday, October 22 at the Haverstraw Center in the Village of Haverstraw.
Repair Café is a community event where people can bring broken household items to be repaired for free by volunteer repair trainers. There will be several repair stations, including electronics, lighting, furniture, toys, small appliances, and jewelry.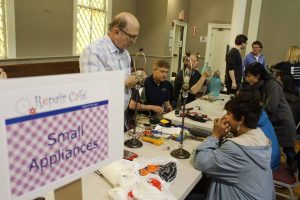 Repair Trainers must be at least 18 years of age with repair experience in trades or crafts such as small appliances, carpentry, electrical, electronics, and costume jewelry. People of all ages are welcome to be repair trainers, and no formal experience is necessary.
Volunteers are needed for four hours, from 10 am to 1 pm on Saturday, October 22.
Repair Café's mission is to repair, rather than throw away, loved but broken objects and keep them in circulation rather than adding them to landfill. The Rockland County Youth Office Program is coordinated by the Rockland Conservation and Service Corps, the Town of Haverstraw and Rockland Green.
Rockland County Executive Ed Day said, "Increasingly we are becoming a 'throw away' society that throws away possessions at the first sign of a glitch. Preserving repair skills by passing them on to the younger generation is critical to Rockland's shared future. We hope you will bring your experience and join us."
Please contact Kathy Galione, Repair Café Volunteer Coordinator at 845-364-2932 or email [email protected] as soon as possible.