Matt Jarvis racked up more than 400 senior appearances during an 18-year career that saw him play 205 times in the Premier League.
After starting at Gillingham, he played for Wolves, West Ham and Norwich, and also played one game for England against Ghana in 2011.
Having suffered horrific injury problems during his time at Carrow Road, Jarvis, 36, speaks exclusively to LiveScore about the mental toll it took on him, as well as how Wolves and Hammers began their Premier League campaigns.
Hi Matt, thanks for talking to us. You hung up your boots in May 2021 after a stage in Woking. How have you found the transition to retirement and what have you been doing?
It's never going to be an easy transition, but it's been great. I have spent some time at home with my two children and that is very positive for me. I love doing the media and if I can't play, there's nothing better than talking about it and doing whatever I can. I'm also doing some stuff as an ambassador to West Ham. It's good to stay involved in football and do that as much as possible.
You had a really tough spell at Norwich with a couple of long-term injuries. Did the time you spent in the gym, working out alone while his teammates worked out, give you time to think about what he could do once he retired?
It's hard to be alone in that situation. I was lucky that there was someone else who was on a long-term injury at the same time, Louis Thompson. Even though we had completely different injuries, we were able to work together in the gym. Sometimes I didn't feel it and he helped me, other days I didn't feel it and I did the same.
When you're alone and there for long periods of time, you get a chance to think things through and that's the hard part. You're in training camp longer when you're injured. When you're fit, you're in, you train, you love it and you joke around, then you have time to go home and you can educate yourself a little bit if you want, do something else. When you get injured, you constantly think about the injury and try to get fit.
The only part of my rehab that made me think was when I was really struggling and the specialist was telling me to really pull out. I was like 'no, I'm not going to do that'. But my wife and other people told me that I needed to start thinking about the future life: will I be able to play with the children in the garden? Then you start to question whether you are being selfish or not.
But it was my life and I wanted to play football. I missed my son a lot while he was growing up. He was my first son. I missed the first two years of his life as he tried to mentally and physically get me in shape to do what he wanted to do and play football.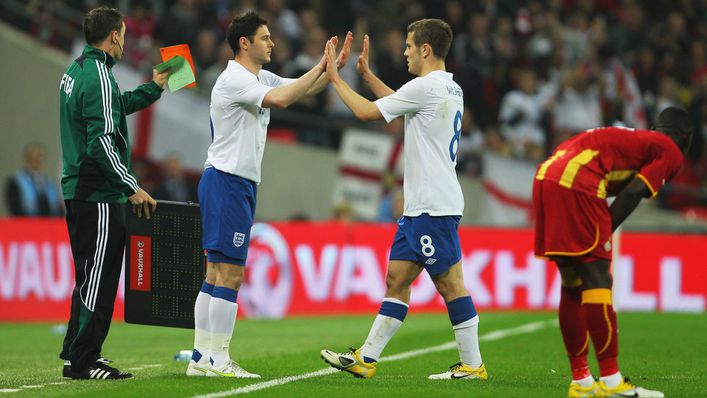 He has previously spoken about how he struggles with his mental health at times during his rehab. Do you think the understanding of the mental side of the game has improved in the years since you got injured and could the sport do more?
It has definitely improved, but there is much more that could be done.
Everyone only sees the glitz and glamor of playing soccer. People say: 'you are earning this, you are earning that'. Yes, they are, but there is a lot of sacrifice to get to that level. Don't get me wrong, we are all blessed to have done or be doing what we are doing.
The other side you don't see is when they're injured, struggling to get in shape, or in pain and the amount of work that has to be done mentally to get fit to come out. If you come out and say you hurt your groin or something, you rehab and do all of that, then you do it again. It's so frustrating, so hard to deal with.
They trained me every day to go out, play football and help my team. I couldn't do that. I felt like whatever I did, I just missed playing the game. I missed helping my teammates and suffered every day. I couldn't even walk down the stairs properly. It's quite a struggle once you get into that spiral.
I think a lot of clubs now see that side of things and a lot of players who have been through that will also help players who are in that situation with injuries.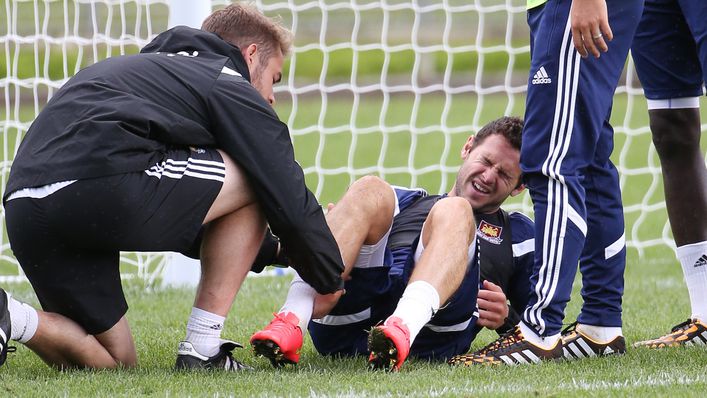 Your former club Wolves have had a rough start to the season. Was it right to fire Bruno Lage?
The roster of players that Wolves have is really strong. They supported the coach in the transfer window. They brought together the players and the team that he really wanted. You look at Conor Coady going, you look [Morgan] gibbs-white, [Leander] Dendoncker goes. I imagine that the coach had the last word in his decision to get rid of these players because of the team and his form.
Matheus Nunes, who they signed, is fantastic, although obviously they didn't have any luck with Sasa Kalajdzic's injury. They signed a center forward, which they were crying out for, and he leaves and gets injured in his first game. That is devastating.
Defensively they are solid, they pass very well and cross the lines, they reach the midfield and he is creative in that sense. Then they get to the last third and it breaks down. That is what they have struggled with ever since. [Raul] Jiménez was injured a couple of years ago.
You could hear the Wolves fans and they were not happy with the manager at West Ham. He made some changes and they're yelling 'you don't know what you're doing'. You could see that it was inevitable that he was going to lose his job.
Many managers have been linked to the vacancy. It is an attractive job to undertake given the quality you mentioned above.
Wolves fans can now see the team of players – anyone who walks in has a fantastic group. This is the attack formula. They have shown for years that they can defend, they can pass, they can keep possession. They did that with Nuno [Espirito Santo] and they have done it with Bruno Lage. Now they have to be able to have that final product. That's what they've been missing and they can get right up to the table with that group of players if they find it.
Did you mention West Ham, that a win over Wolves should boost their season and relieve some of the unfair pressure on David Moyes?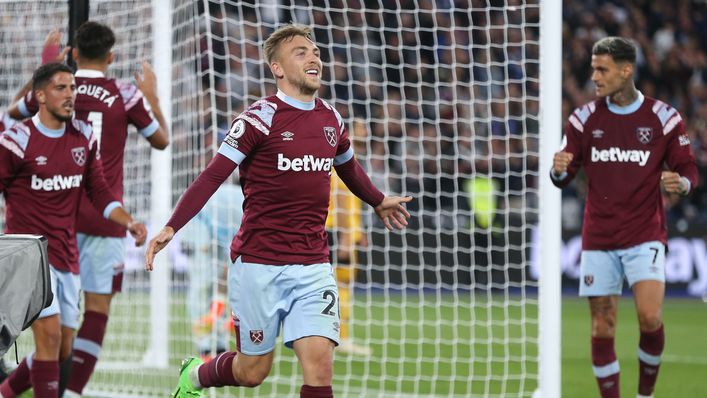 It was a great game for them. It was mandatory to win. They didn't play extraordinarily well, but the important thing was the result.
[Jarrod] Bowen hadn't reached the heights of last year and was back to his old self. He drove the ball upfield, cut, shot and created again. It seemed like he had a new lease on life and getting the goal will help his confidence and get him going again.
[Gianluca] Scamacca is a very good player, I like him a lot. He just is a very good goalscorer, he can hold the ball well and a true center forward is just what they needed. [Michail] Antonio has been amazing for them and what he does for the team has been outstanding. They now have the opportunity to rotate both of them, which is huge with their European commitments.
The depth in the squad is the best they've had in a long time. They needed this influx of players. David Moyes has done a great job but he is used to having a small squad and doesn't like to rotate. He has made good signings and has two strong players at all positions.
Fulham on Sunday is another game they hope to win and kick. I think he's only up here for West Ham.