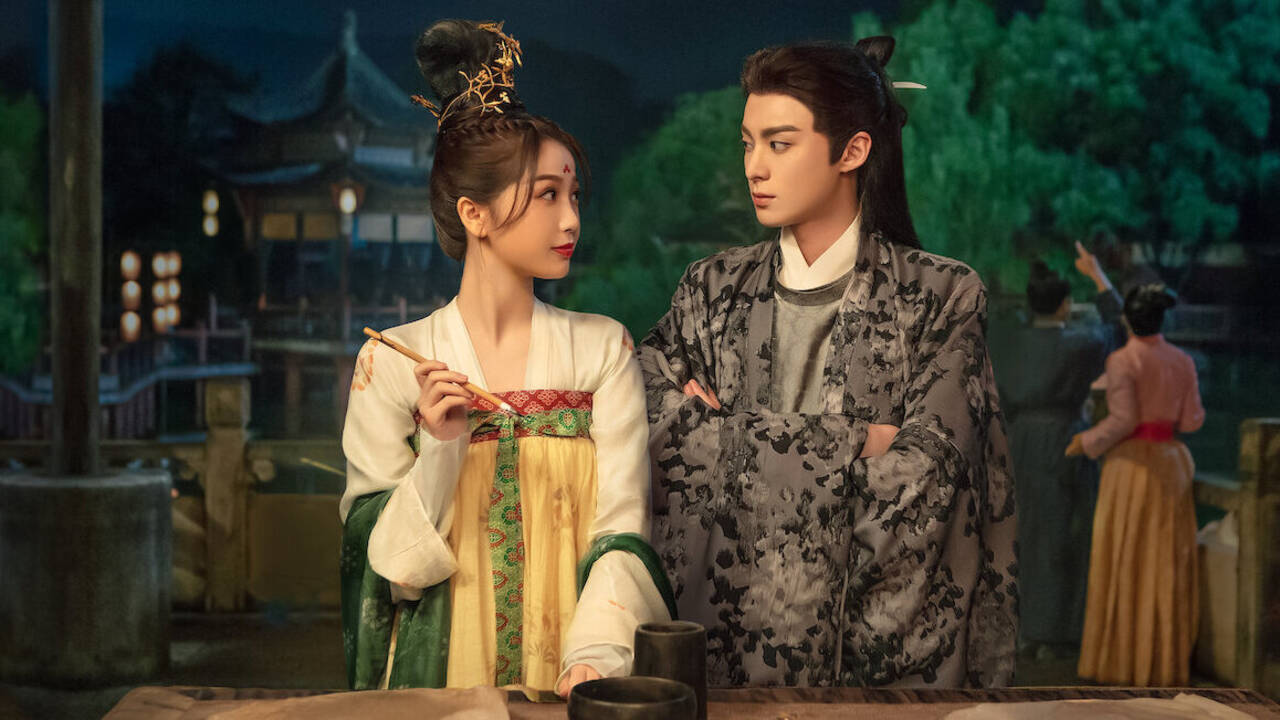 "Love Between Fairy and Devil" is a new Chinese drama that premiered on Netflix in 2022. This c-drama was adapted from a novel written by Jiu Lu Fei Xiang, a renowned writer in China. This Xianxia (traditional Chinese) is a love story between a fairy and a devil.
This is a forbidden love story between a fairy and a demon. The fairy named Orchid accidentally breaks the devil's curse, which has been locked in the magic tower for thousands of years. But something strange happens and both exchange their bodies. They can't reveal this to anyone as they will forever if anyone else finds out about this. As they try to find their way back, love blossoms.
Well, it not only focuses on the love story, but also gives importance to the other characters and their stories, which in total completes the drama. Each of the characters has their own backstory and motif, and their actions build the plot of the drama.
We can certainly find a glimpse of beauty and the beast in the drama, but this drama has much more to offer than just the story. The beautifully rendered scenes are outstanding in the drama. Be it the graphics, the visual sequences, or the cinematography, everything has been used to its fullest and has made the drama a visual treat to watch. The theme song needs a separate appreciation as it enhances the beauty of the drama.
The drama is very entertaining in each of its episodes, and it has been able to develop the story in each episode with ease. The plot has been described in such a way that even viewers who are new to Xianxia dramas will find it easy to understand and follow the plot. The drama has its charm and interesting characters and has tried to stay away from the clichéd portrayal that regular Xianxia dramas have.
This drama should be on your watch list as it provides the perfect story with the most eye-pleasing and effective visual scenes. This drama has managed to maintain a perfect balance between romance, fantasy elements, and a very good capturing story. This drama is a top-tier series and has never offered a dull moment in any of the episodes. It is a perfect and must-see drama for the veteran audience of Xianxia drama and also for viewers who are new to the world of Xianxia drama!
Final score – [8.5/10]
Reviewed By – Poornima Balsu
To follow @BalsuPoornima On twitter