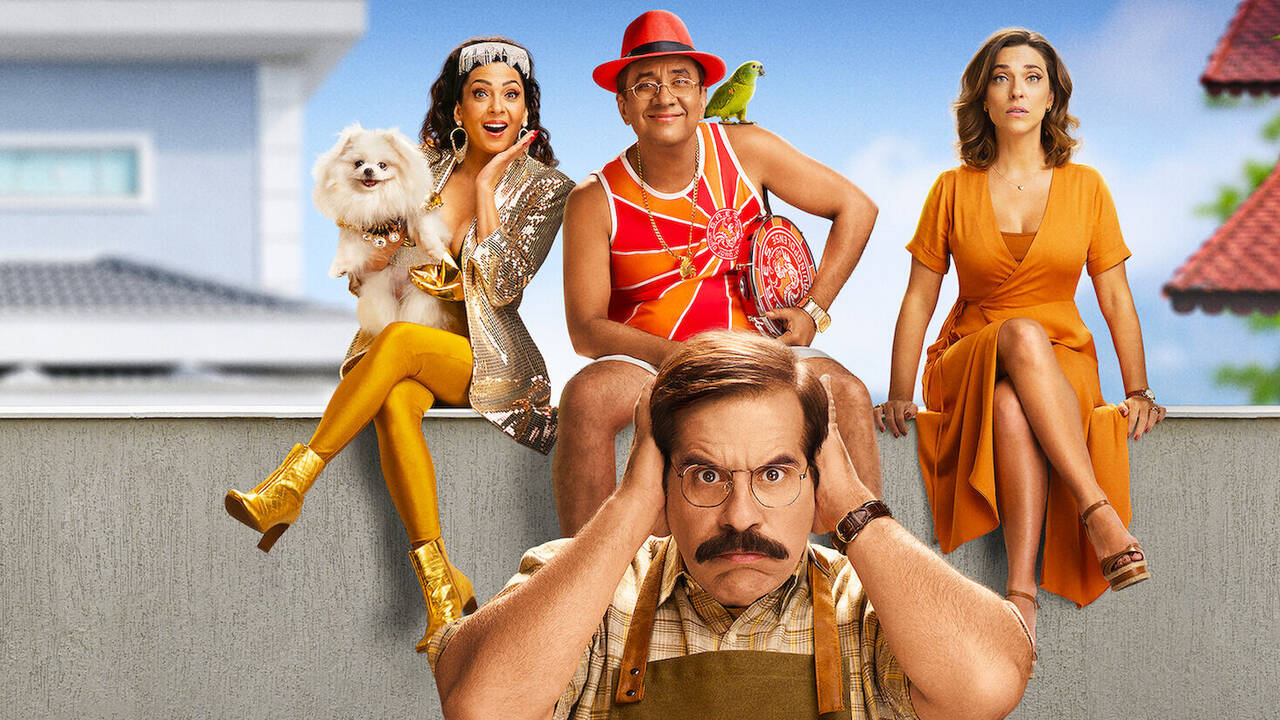 Walter, a middle-aged man, decides to move to the country with his wife, away from urban life, as he learns that he suffered from some medical conditions. The only thing he wanted was a quiet and peaceful environment, but that was not expected in his new neighborhood.
Cercados is a Portuguese comedy that focuses on the lives of two neighboring families. The quiet neighborhood Walter assumed was when he moved in turns out to be the noisiest he has ever lived in. The situations in the film distribute many comedy scenes and dialogues, which can be considered outstanding. Walter's neighbors called Tony, and his wife Kelly are extremely noisy with their parties, musical instruments, and pet wild animals they own. The film unfolds as Walter and his wife continue to adjust to their noisy new life.
The plot of the film, although quite simple, cannot be classified as something great. This is definitely a one-shot watch and it hasn't gone overboard with its story or characters. The characters become closer over time, and the end of the film reflects their evolution.
It is very possible that Fenced In has lost the essence that it was supposed to have, since it does not offer what it could have. The movie has focused on showing Walter dealing with the neighbors and how a disorganized family can ruin the peace of their neighbors, and it cannot be called an entertaining movie for 1.50 minutes. The film contains no unexpected twists or surprises and therefore has a very static flow.
The film's setting is a colorful neighborhood with lots of greenery and beautiful country houses. However, the film contains extremely chaotic situations and scenes that can become monotonous and uninteresting. The movie hasn't focused more on the characters and has tried to focus entirely on the situations, which haven't had a positive effect on the movie. The movie has gone with a lot of goofy humor and slapstick comedy that are easy to follow. The characters are also portrayed in stylish and original outfits, which goes very well with the theme of the film.
It is certainly a family movie and can be watched by anyone of any age group as it is a sub-genre. Fenced In may fall under the comedy category, but it definitely won't make up for the top 10 comedy movies as it misses out on so much.
Final score – [5.5/10]
Reviewed By – Poornima Balsu
To follow @BalsuPoornima On twitter