Lewis Hamilton is still on the hunt for his first race win of 2022, a feat that is looking increasingly unlikely.
It is no secret that Mercedes has been struggling this year. For the first time since the hybrid era began in 2014, the Silver Arrows will not win this year's Constructors' Championship.
But realistically, that's not in the cards.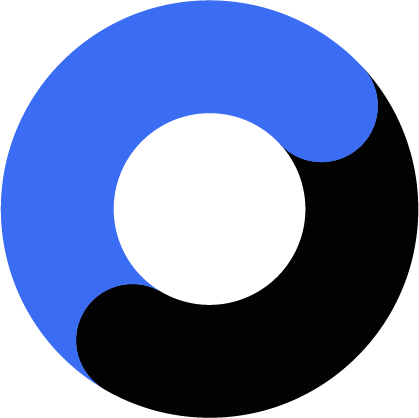 And, potentially even more surprising given Lewis Hamilton's impressive form over the last 15 years, he is currently without a race win in 2022.
For the first time in his career, he has not won a race this season and with the Brackley-based team's current form, it seems unlikely that the seven-time world champion will be on top of the podium this season.
It begs the question: have we already witnessed Lewis Hamilton's last victory in Formula 1?
At the end of the 2021 Formula 1 year, Hamilton came agonizingly close to missing out on a record eighth world championship.
Before the final race in Abu Dhabi, Hamilton and Verstappen had the same amount of points.
The Dutchman had 10 wins to his name, while Hamilton had eight, but offered more consistency in his other non-winning performances.
As close as Hamilton came to winning that illustrious eighth world title (just one lap and one controversial decision away), it almost seems as if the F1 scriptures decreed that he couldn't win.
Hamilton collides with Alonso at Spa
Eight race wins after winning seven world championships. Does it sound familiar to you?
For those of you who aren't as obsessed with stats as some of us here, let me explain.
After Michael Schumacher won his seventh World Championship in 2004, he proceeded to win eight races and no more; his last race was at the 2006 Chinese Grand Prix.
To be fair to Schumacher, he was out for four years before returning in 2010, but on his return he finished ninth, eighth and thirteenth in the Drivers' Championship, rather than being in the top three he had ever known.
Now while this may just be a strange coincidence, the exact number eight being quite impossible to explain, the reasoning behind such a sudden drop in success is not inexplicable and may indeed signal the end of the era of dominance. from Hamilton.
The first and obvious reason for Hamilton's drop in wins is clearly the car he drives, which lags far behind his fiercest competitors, Red Bull and Ferrari.
And unfortunately for Hamilton and team-mate George Russell, it seems their particular misery has no end in sight, as team principal Toto Wolff recently admitted: "It's a very difficult situation because we obviously have a certain concept of car. It's not like we get to experiment a lot this year and just dial things in and try.
"At this very moment, to make a decision for next year, whatever it is, like changing the concept drastically, how can you be sure that that is the best direction to go because clearly we will start a little behind? "
While much remains to be ironed out before the 2023 season, the Mercedes garage doesn't sound overwhelmingly positive that it will be a year of progress; it might as well be just another year to catch up.
And, if we assume the rather obvious notion that Hamilton will stay with Mercedes next year rather than move, it would seem that the next race win could hypothetically come in 2024 at the earliest, by which time the Briton will be 39. .
However, is it just the car to blame?
They may not have taken any wins in the race, and for that the car should definitely be to blame, however, George Russell has consistently finished in the top five in every race.
His teammate, on the other hand, the one with seven world championships, has endured a season on an uneven basis, with results including a DNF, a 13th-place finish and a 10th-place finish.
You have to ask yourself, is there another reason for Hamilton's inconsistency and lack of victory?
Schumacher won 8 races after his 7th world title, as did Hamilton
The Belgian Grand Prix highlighted another rather more impotent change that hits us all, but it has hit Hamilton in a far more obvious way.
At 37 years of age, in the grand scheme of life, this is not old, far from it. However, in the world of sport this is largely seen as 'the finest hour', although cricket's Jimmy Anderson and Manchester United's Cristiano Ronaldo may have something to say about the chances of sporting excellence in (relatively!) old age.
Fitness levels start to drop and, more importantly for F1 drivers, reaction times start to drop.
While the difference between the reaction times of a 32- and 37-year-old man may not be as observable as those seen later in life, the distinction is still there and Hamilton's clash with Fernando Alonso at Spa it was a perfect example. of the beginning of a decline.
Hamilton has always been renowned for his consistency and precision, but the Spa incident seemed to indicate something very different.
Hamilton's seven-time championship teammate Schumacher was also an equally consistent driver, knowing just how far to push the car at the optimum moments. He turned 35 before the 2004 season, which of course he won, but not by the same margin and dominance he had once seen.
Shanghai 2004 is a perfect example, as the then six-time world champion spun during qualifying, crashed on his way to the grid and had to start from the pits, before colliding with another driver, spinning in the race and finish 12th.
Now, Spa wasn't exactly the same catastrophe as the Schumacher debacle in Shanghai, but the reflection of mistakes slowly but surely creeping in shouldn't go unnoticed.
To be clear, Hamilton shouldn't be looking to hang up his racing boots anytime soon, however the Briton's racing mentality will soon have to change to accept his mid-order fate.
On his radio, Fernando Alonso (understandably frustrated) said of Hamilton after the collision: "He only knows how to drive and start first."
This is clearly not true, as Hamilton has more race wins starting further down the order than Alonso has in his career.
It rings true up to a point, though: Starting lower down the order with a car that's already superior to others around you is different from starting with a car that can't compete where it once did.
Hamilton may not be new to starting lower than pole position, but he has grown used to doing so in a car he knew would soon overtake the others, quickly and efficiently, not one likely to be stuck there.
He is obviously a legend of the sport, there is no doubt about this, but the domain changes and the heroes must eventually realize that the next big thing will be in the spotlight.
And while Hamilton might hope to chase his eighth world title, he will soon realize his racing destiny is too similar to that of another sports legend to win that elusive eighth championship.