If Formula 1 ever published a list of the most inspiring drivers to have driven in the sport, Lewis Hamilton would arguably top that list. The 7x Champion has overcome unimaginable odds throughout his career, and he still manages to win! Although the last two years are a blot on his stellar career, they are just that on paper. Fans who follow the sport know that he is one of F1's GOATs. That being said, Hamilton isn't just an inspiration to Formula 1 fans. He's a figure other world-class racers look up to, too!
ADVERTISEMENT
Article continues below this ad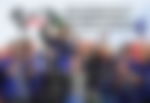 The first French MotoGP champion, Fabio Quartararo, as it seems, is a big fan of Lewis Hamilton! The rider, who races for Yamaha Motor Racing in the premier motorcycle racing series, was asked about his inspirations. Lewis Hamilton was first on his list!
ADVERTISEMENT
Article continues below this ad
Grandepremio.com.br quoted him as saying: "Although it has been a difficult year for him, I admire Lewis Hamilton's career in Formula 1. Along with Valentino Rossi in motorcycling and Cristiano Ronaldo in football, he is one of the athletes who inspires me." [translated via Google Translate]
But that is not all. The 2021 MotoGP Champion is inspired by another GOAT from the sports world. He revealed, "In the NBA, I follow… LeBron James, who plays for the Los Angeles Lakers" among other NBA stars."
DIVE DEEPER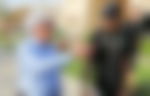 Even after so much praise, it should come as no surprise that Hamilton topped Quartararo's list. Without a doubt, Lewis Hamilton has earned it!
Lewis Hamilton attributes his underprivileged starts to his current success in F1
ADVERTISEMENT
Article continues below this ad
Lewis Hamilton never had it easy. When he started go-karting, his father was struggling with 4 jobs. His entry into F1 has not been easy either. By his own admission, he has faced a myriad of obstacles due to his ethnicity. And even after becoming 7x Champion, his fights don't give up. But if he is the record breaker he is today, it is because of these difficulties.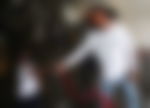 He told Wired.co.uk, "I think what makes me the driver that I am today, yes, it's skill, but I would say it's hunger. I'm very grateful for that, man. If we didn't have that fight, I wouldn't be able to drive like I do today. I don't like the idea of ​​someone trying to play with my mind, because I am strong and I know that I am strong and capable enough. I've done it all my life."
ADVERTISEMENT
Article continues below this ad
WATCH THIS STORY: Mercedes reacts to FIA admission of 'human error' in Verstappen-Hamilton scandal
Lewis Hamilton is the undisputed GOAT of Formula 1. But can he take that extra step and establish himself as the driver with the most F1 world championships?