The sheer volume of media and content posted 24 hours a day online often makes it difficult to determine if everything we see can be believed.
From the theater of conflict to the local gas station, video is often the most compelling to other media and sometimes the hardest to debunk.
So when footage of what looked like a staggering explosion at a Florida high school went viral this week, there were some who weren't immediately convinced.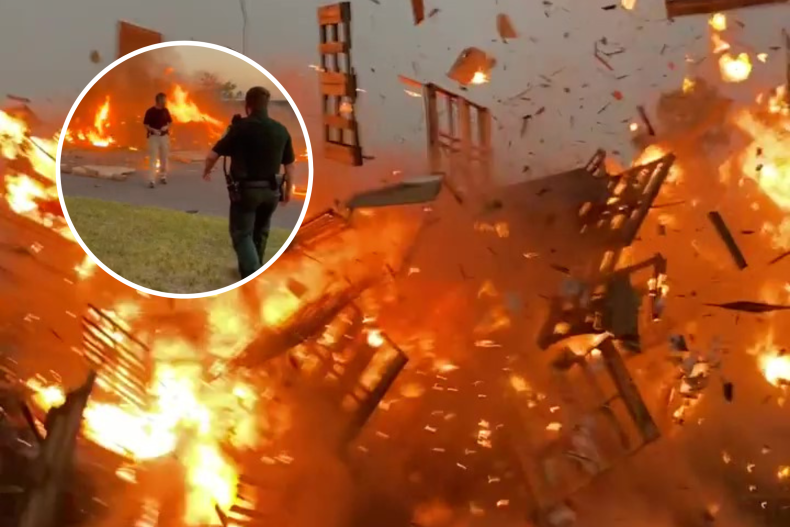 the claim
a tweet, posted Oct 7, 2022 with the question "Is this real?" included a video of someone lighting what looked like a bonfire, followed by a massive explosion.
The facts
Images of explosions or fires have been used to spread unsubstantiated rumors and falsehoods many times before, though more typically in war zones or areas of political instability.
In fact, in the video shared on Twitter, it seems that the person who caused the explosion appears to be unharmed despite the huge fire behind him.
However, as confirmed by local authorities and eyewitnesses, this most recent explosion, caught on video, did take place.
The footage was recorded at A. Crawford Mosley High School in Bay County, Florida on October 6, 2022.
According to statements, the students had gathered at the high school for a bonfire, an annual tradition that takes place as part of homecoming celebrations.
While the scenes were dramatic, no one was hurt; Police say the cause of the explosion has not yet been determined.
In a statement shared on Facebook, Bay County Sheriff Tommy Food confirmed that on October 6, 2022 "there was an incident at Mosley High School where the annual homecoming bonfire exploded."
"This has been a tradition at Mosley started by a previous school resource officer and was uneventful until tonight.
"The deputy who lit the fire has done so in Mosley for the last 7 years.
"We are still not sure what caused the explosion, but we take responsibility for the incident.
"Safety precautions were taken, to include the fire department on site and students positioned a safe distance behind a fence, which prevented injuries or fires, but it still shouldn't have happened.
"We apologize for any distress this has caused and assure you that we are officially out of the bonfire business."
The school also released a statement on social media, further confirming that no one was injured and apologizing "to anyone who was worried or scared as a result of the loud noise."
"We know that many people who live near A. Crawford Mosley High School likely heard a loud, disturbing noise a short time ago.
"Everyone is safe and no student was in any danger at any time.
"As we were lighting our traditional Homecoming bonfire, something in the fire caused an explosion.
"Officers and firefighters were already available, in accordance with our normal safety protocols, so they immediately stepped in to make sure the fire remained contained.
"We are investigating the cause of the explosion because we did not deviate from our normal fire lighting procedures."
news week spoke with mother and Panama City resident Theresa Poelstra Porter, whose daughter Allyson captured some of the footage.
"It was their homecoming week, so they do a lot of festivities," he said.
"Every day is something different. That particular day was their annual lighting of the bonfire.
"When she sent me (the images), my reaction was 'how the hell does that happen?'
failure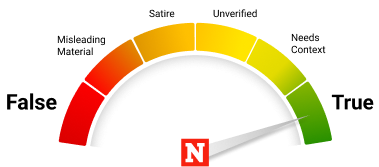 Real.
As confirmed by the high school and the police department, the explosion was real. The incident took place at A. Crawford Mosley High School in Bay County, Florida on October 6, 2022. The cause of the explosion is still unknown. No one was injured, according to statements.
FACT CHECKING BY the Newsweek Fact Checking team