Not many people know how to invest in Airbnb. In fact, it's not as easy as buying a rental property and creating an Airbnb account. There are laws and regulations to be aware of, depending on the state or city. Plus, location is everything. Let's take a closer look at the pros and cons of Airbnb properties, as well as the company's success and prospects.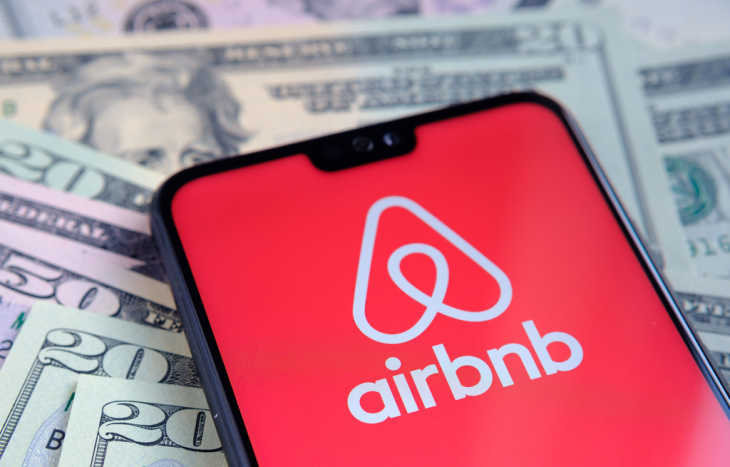 Learn to invest in Airbnb
Real estate investing is evolving. And much of this change is due to Airbnb's innovative platform. Moving house remains an important strategy in the industry. However, rental properties have exploded due to the success of Airbnb Inc. (Nasdaq: ABNB).
Specifically, there are more than four million hosts and six million listings on Airbnb, according to the company's website. This also includes more than one billion guest arrivals in more than 220 countries and regions. Additionally, hosts have earned more than $150 billion since Airbnb launched.
These numbers are astronomical. And that's why many people are wondering how to invest in Airbnb right now. To get started, you will need a rental property. But there is much more. So, let's dig a little deeper into the process.
find a property
The first step in opening an Airbnb is buying a property. And this is obviously the most important step in the process. Location is critical to your ability to earn consistent passive income with Airbnb. You can always start in your hometown or current city, but depending on where you live, the demand may not be there.
Start by researching real estate markets and short-term rentals. How many tourists visit the area each year? What is the tourist forecast for the coming years? And how does seasonality affect the market? Are there months of ups and downs or is it constant throughout the year?
There's a ton of data to help you narrow down your options based on demand. Once you find your city, narrow your search to specific communities and neighborhoods. Start by considering costs, crime rates, regulations, and proximity to tourist attractions. By learning how to invest in Airbnb, you'll begin to better understand the ins and outs of specific cities and their potential return on investment (ROI).
Most cities have specific zoning laws, licenses and permits, occupancy limits, property codes, and taxes that you will need to navigate. And in most cases, there will be one-time or recurring fees for Airbnb owners. In some places, like popular destinations like Los Angeles or Las Vegas, you must live on site to rent your home.
Financial Perspective Analysis
Location will have a direct impact on the financial prospects of your Airbnb. And this is something you will have to constantly adapt to. In general, your rental rate will depend on the demand in the area.
What are the occupancy rates in the city? Also, what is the average daily Airbnb rate in the area? Also look at the rental income data. All of this information will help you determine a reasonable rental rate for your property that is competitive based on the property's size, amenities, and location compared to other Airbnbs.
To see the true value, compare these numbers to the down payment on the property, the current mortgage, the interest rate and the term of the loan. If the numbers don't add up, it's not the right investment for you. That's why it's so important to understand how to invest in Airbnb before you jump into a property. Even with the right location, your overall costs and risks may be too high compared to potential revenue. And don't forget that these costs continue to grow, like cleaning services, maintenance and more.
How to invest in Airbnb stock
If you decide that rental properties are not the right option for you, there is another way to invest in Airbnb. Did you know that Airbnb is publicly traded? Airbnb shares trade on the Nasdaq for around $110 per share. And it is a popular stock due to the excellent financial results of the company in recent years.
In fact, Airbnb's annual revenue was close to $6 billion in 2021. That's a 77% increase from 2020. And these numbers are only getting better in 2022. As of the second quarter, revenue was up nearly 60% year over year (YOY) and net income increased more than 650%.
Invest in Airbnb
Rental properties are a popular way to generate passive income. However, investing in traditional stocks has a track record of consistent success. The average annual return of the stock market is around 10% per year. And the S&P 500 is the benchmark of this data.
To learn more about stock trading, passive income, and retirement planning, consider signing up for one of the best investment newsletters. There are many experts who provide daily information completely free of charge.
Investing in Airbnb properties can be a full-time job in itself. There is also a growing list of risks to consider. However, the rewards can be life changing. And that's why so many people are learning to invest in Airbnb because of the current market.
Corey Mann is the Content Manager for Investment U. He has over 10 years of experience as a journalist and content creator. Since 2012, Corey's work has appeared in major publications such as The Virginia Pilot, washington post, CNN, MSNBC and more. When Corey isn't focused on Investment U, he enjoys traveling with his wife, going to Yankee games and spending time with his family.