One of Australia's largest forest regions hopes to transform the freight industry with a local harvester testing an electric truck.
Key points:
A forestry harvester in South Australia's Green Triangle will take possession of the region's first electric logging truck.
New South Wales startup Janus Electric can convert existing diesel trucks to electric vehicles
Its electric trucks swap batteries like a race car swaps tires, eliminating the need to park and charge
Fennell Forestry is set to take possession of the Green Triangle's first electrified B-double of record this month with a purpose-built charging station under construction in its yard.
New South Wales start-up Janus Electric has developed the technology that enables companies to convert their existing diesel-powered trucks into zero-emission electric vehicles.
General manager Lex Forsyth said the team had developed a modular conversion system that allowed it to convert most prime movers, trucks and OEM products.
"There are currently around 105,000 registered Class 8 trucks in Australia," he said.
"Our solution is a good fit for around 80 per cent of the market here in Australia."
Mr. Forsyth said the significant capital investment required to purchase a new truck rather than convert an existing vehicle was a key factor in Janus's modular design.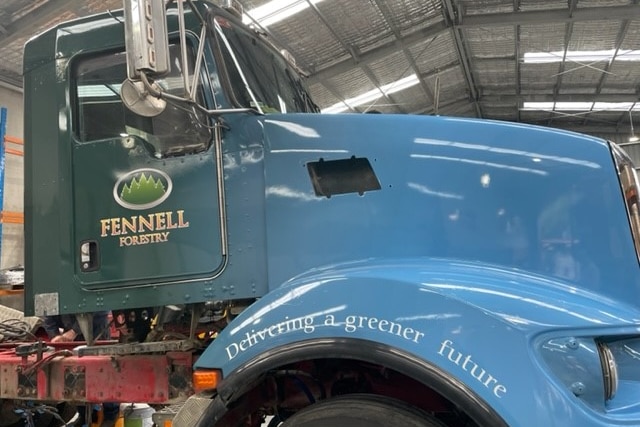 "We have opted for a conversion model because the reality is that we only produce 5,000 new trucks a year for our market," he said.
"If we were to try to change the way we consume energy and go to a greener transport and logistics task, it would take us 20 years if we started producing new trucks today.
"The biggest thing for fleet operators is that after five years, trucks need an engine rebuild anyway.
"So instead of rebuilding the diesel engine, [they can put] on a new electric motor and walk away from the diesel and maintenance costs of operating a diesel vehicle.
change of batteries
Unlike electric vehicles that plug into a charging station, Janus' electrical system replaces a truck's batteries like a race car replaces its tires during a pit stop.
"We've created swappable battery technology to alleviate the problem of vehicles being parked to charge and fleet operators losing use," Forsyth said.
"There are two batteries in the truck…they go where the fuel tanks were in the vehicle and they are swapped.
"We're currently doing it with a 3-tonne forklift, and it takes about four minutes to change both batteries."
But in the future, Forsyth envisions a more automated approach.
"As we get to a larger scale, the trucks will go through a robotic charging station where the truck will simply go under the charging station and the batteries will be stacked on top of it," he said.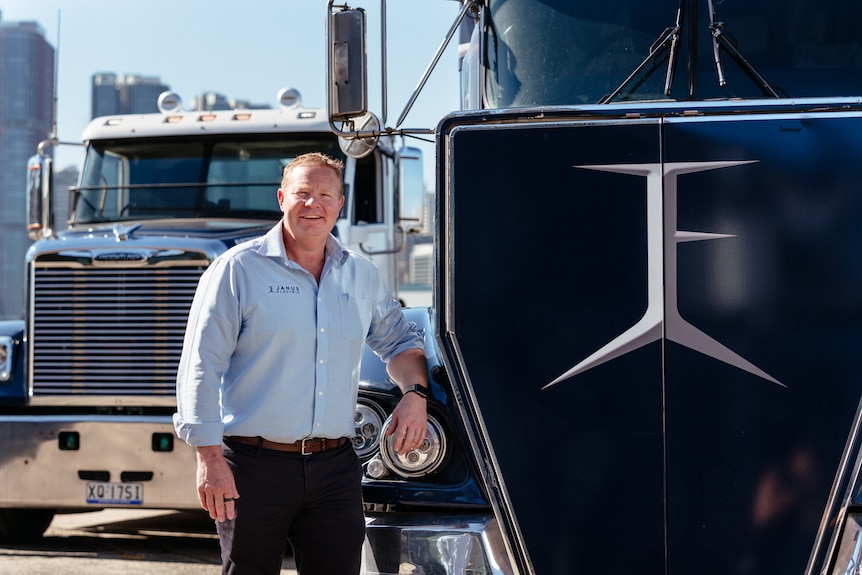 "It's no different than putting a 2-ton rig on a truck, it will just be done robotically."
The Janus Battery Stacking Station can also function as an energy storage system, charging batteries during periods when the power grid produces surplus power.
"The beauty of our switchable technology is that we don't rely on the grid to recover that energy because it always goes to the logging trucks," Forsyth said.
"Offers huge savings to fleet operators [by] reducing your fuel and maintenance costs, but the environment is the key benefit of this."
significant transition
South Australian Forest Products Association CEO Nathan Paine said the industry's transition to electric vehicles would take time but was inevitable.
"There is absolutely a drive globally to decarbonise…and I think it will mean that we will see technologies like electric trucks, and indeed hydrogen trucks, coming into the fleet," he said.
"We are a very green industry, but that doesn't mean we can't do better, which is why across the industry we are looking at ways to decarbonize our operations.
"I'm pretty convinced that in the next five to 10 years, electric trucks are going to become a much bigger part of managing the charging effort in this country."