By Martin Rogers
FOX sports columnist
When college football kicks off in earnest this weekend, games will still be played over four quarters, referees will still be dressed in zebra uniforms, and Saturday will still be prime day for parking your butt on the couch.
As for everything else? It may simply have changed, or is about to change, or is subject to future change.
Okay, that's a slight exaggeration, but there's no hiding that this has been a dizzying period of frenetic activity for the college game with a couple of primary effects.
For one thing, no one knows what will happen next, and any projections of what an already chaotic landscape will look like in a few years' time is, by default, nothing more than guesswork.
The other is that the interest, even before the delicious excess begins, is off the charts, showing that all the changes have done an inadvertently spectacular job of piquing excitement.
During Labor Day weekend, there will be 83 games featuring FBS teams. Tonight, FOX will broadcast Penn State's visit to Purdue at 8 pm ET. Things may be different, but the passion for college football remains intact, in big schools, small schools, big cities, small towns and everywhere in between.
Just two months ago, the true summertime wonder of a breaking news story broke out of Los Angeles with the revelation that USC and UCLA will join the Big Ten in 2024.
A similarly weighty seismic move could happen on Friday, with the College Football Playoff board set to participate in an expansion vote that could triple the size of the playoff, or even quadruple it.
Alabama and Ohio State top Joel Klatt's preseason Top 10
Joel Klatt gives his top 10 preseason and sleeper teams for this upcoming college football season.
And, if you want to get really technical, there are other smaller alterations, like divisions no longer being required to have a conference championship, specific transfer windows and NIL regulations. Quarterbacks can't do the fake slide anymore, although Kenny Pickett went to the NFL, so it probably doesn't matter.
But diving into technicalities has never been what college football is all about. The improvement of The Big Ten to the point where there is now a genuine rivalry of Raw vs. Smackdown between him and the SEC will continue to be a genuine fascination, even though the California teams won't arrive until 2024.
And a playoff expansion would reimagine what might be possible for any number of hopefuls, though again, the earliest that could happen would be 2024.
Yet college football is its own strange beast, 131 teams playing for the same prize but operating in a reality where only a select few have a real shot at it. It is imperfect, but that imperfection has had no impact on its popularity. If anything, it gives fans even more reason to invest in the process.
Realignment and restructuring are the main stories, but as important as the issues are, no one went into college football to look at maps and figure out the merits of various supporting proposals.
Beyond the talk, there are true stories across the country, and that's where the real magic lies, in the places where glory isn't expected every year, where play is the purpose and a sense of community is what keeps everyone coming back for more. than the quality of the game.
Alabama and Ohio St. top the favorites to win the national title
Matt Leinart and Chris Petersen discussed their favorites to win the college football national title. Matt Leinart likes the Alabama Crimson Tide to win this season and Chris Petersen likes the Ohio State Buckeyes to win.
College football will always be more likely to be accused of being chaotic than boring, and as a crude entertainment mechanism to fill the time, what else can boast that its inaugural week runs from Thursday afternoon to Monday night, with hardly any pause. ?
In a game where players can't stay for more than a handful of years, maybe the change is just part of the structure. But after a changeable summer, the first weekend of September is upon us, which means college football is back, so everything can feel familiar once again.
Martin Rogers is a columnist for FOX Sports and the author of the FOX Sports Insider newsletter. Follow him on Twitter @MRogersFOX Y subscribe to the daily newsletter.
---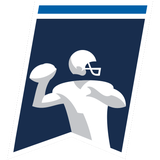 Get more out of college football Follow your favorites to get information on games, news and more.
---
---