IndyCar is back in action at the Portland Speedway, which always delivers spectacular drama.
With a practice session on Friday and plenty to talk about off the track, we've wrapped up the biggest stories from the day before the penultimate race of the season.
Newgarden fastest in practice 1
It was an incredibly messy session as after 20 minutes the big screen next to the start/finish line fell at an angle and race control presumably didn't want any activity on the track with the threat of it crashing down. complete.
Keeping it weird in Portland. With a strange red flag…

Practice 1 was stopped due to issues with the large screen board near the front stretch.#INDYCAR // #PortlandGP pic.twitter.com/nG3IctFPk1

— NTT INDYCAR SERIES (@IndyCar) September 2, 2022
Fortunately for the competitors, IndyCar stopped the clock to secure the remaining 50 minutes of the session.
Once the action started, Helio Castroneves (turn, turn 1) and Pato O'Ward (turn, before turn 12) raised red flags that timed out.
On the harder tyre, Andretti Autosport topped the order with Alexander Rossi, Colton Herta and Romain Grosjean.
Then, at the end, the challengers put on the soft tires and Grosjean was immediately out of action with a transmission problem.
mechanical problems for @RGrosjean in practice, but he's not worried about fixing it and getting it right by tomorrow.#INDYCAR // #PortlandGP pic.twitter.com/FojQhWdK6M

— NTT INDYCAR SERIES (@IndyCar) September 3, 2022
The rest of his Andretti teammates were also usurped, as despite the Portland street circuit sharing little with the short Gateway oval, the session's top three here mirrored the last race perfectly.
That meant a test last week at the venue benefited Penske with Josef Newgarden and Scott McLaughlin first and third respectively, split by Dale Coyne with HMD star rookie David Malukas.
Rossi and Herta rounded out the top five, with Rossi's Andretti replacement for the next season, Kyle Kirkwood, in seventh place.
Championship leader Will Power was 10th in the third car driven by Penske.
Newgarden penalty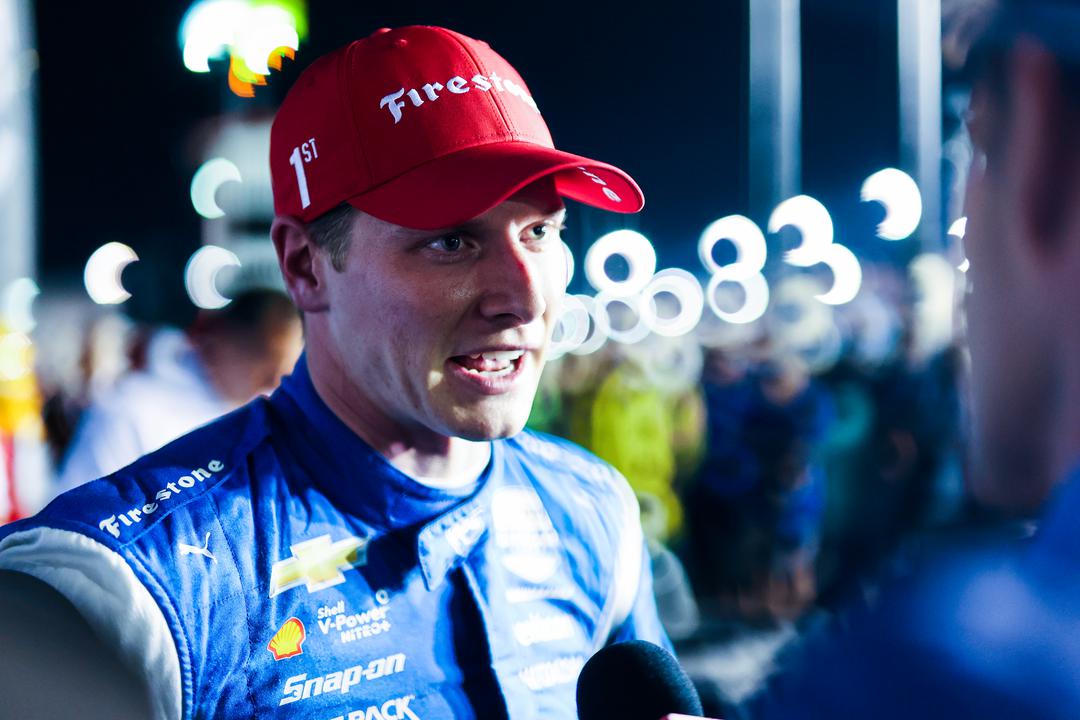 After winning at Gateway, Josef Newgarden is the driver with the momentum heading to Portland, especially after testing at the venue last week.
However, after taking an engine earlier than expected in Toronto, Newgarden maxed out the mileage in his fourth drive of the season, having to take a fifth for Portland, justifying a six-place grid penalty.
After last year's polesitter Alex Palou won the race despite falling to 16th in the early fight, starting position isn't always the most important thing in Portland, which should provide something. of convenience to Newgarden.
New chicane added
IndyCar has reacted to the constant use of the Turn 1 exit in recent races (see last year's exit below) by adding a second chicane off the exit, closer to the first turn, in an attempt to slow down drivers and prevent people from gaining an advantage. advantage.
.@GrahamRahal navigated the crazy chaos of the opening lap and took second place ??

?? @GrahamRahal
? @TotalEnergiesUS
? @Portland_GP #INDYCAR | #RLL30 pic.twitter.com/BeP6Ci2Vcj

—Rahal Letterman Lanigan Racing (@RLLracing) September 13, 2021
This is being tested in practice today and IndyCar will make a decision on whether or not to keep it before the race.
If drivers miss both exit chicanes, they could be subject to a penalty.
new liveries
In a repeat of last season's most mind-boggling livery decision, Chip Ganassi Racing will once again run two PNC Bank-sponsored cars that are almost identical to the naked eye.
Scott Dixon is the regular driver and this year's birthday boy Marcus Ericsson replaces Alex Palou on the second PNC Bank machine this year.
what a librea ?

We can't wait to get going today with @JimmieJohnson in its @Portland_GP design support @RaceAthena!

Catch the first practice live today at 5:30pm ET/2:30pm PT on @pavorealtv. pic.twitter.com/7sT3BE8A1n

—Carvana Racing (@CarvanaRacing) September 2, 2022
There is at least one good reason to confuse anyone looking like this. Alongside Jimmie Johnson, who is running an Athena Racing livery for women in STEM, and donated $1.5 million to the American Legion earlier this week, Ganassi is promoting her Women In Motorsports Powered by PNC Bank internship for the 2023 season, which was opened for applications.
Applications are open for the 2023 Women In Motorsports Powered by @PNCBank internship!

Interns will be immersed in on-site professional development and learning experiences during the 2023 NTT INDYCAR SERIES season.

Learn more and apply today at https://t.co/BrfPNbnrxH pic.twitter.com/MAOBUYEeV3

— Chip Ganassi Racing ? (@CGRTeams) September 1, 2022
Ericsson's car has blue on the front and rear wingtip plates, as opposed to Dixon's car's orange, and remember that Ericsson is number 8 with Dixon at number 9.
.@PNCBank will run liveries on two Ganassi cars this weekend in Portland, as part of several planned activations.

? In Portland, PNC will host a panel discussion on women in motorsports, a preschool reading event with Scott Dixon, and bring local auto tech students to the track. pic.twitter.com/GadsY3zxBD

—Adam Stern (@A_S12) August 31, 2022
Andretti rookie Devlin DeFrancesco is running a black and blue Jones Soda scheme in stark contrast to his usual neon livery.
Mega Correction!@DevlinDeFran go for a ride at practice 1.#INDYCAR // #PortlandGP pic.twitter.com/TydHrdGWQT

— NTT INDYCAR SERIES (@IndyCar) September 2, 2022
The latest from Palou in light of Piastri's conclusion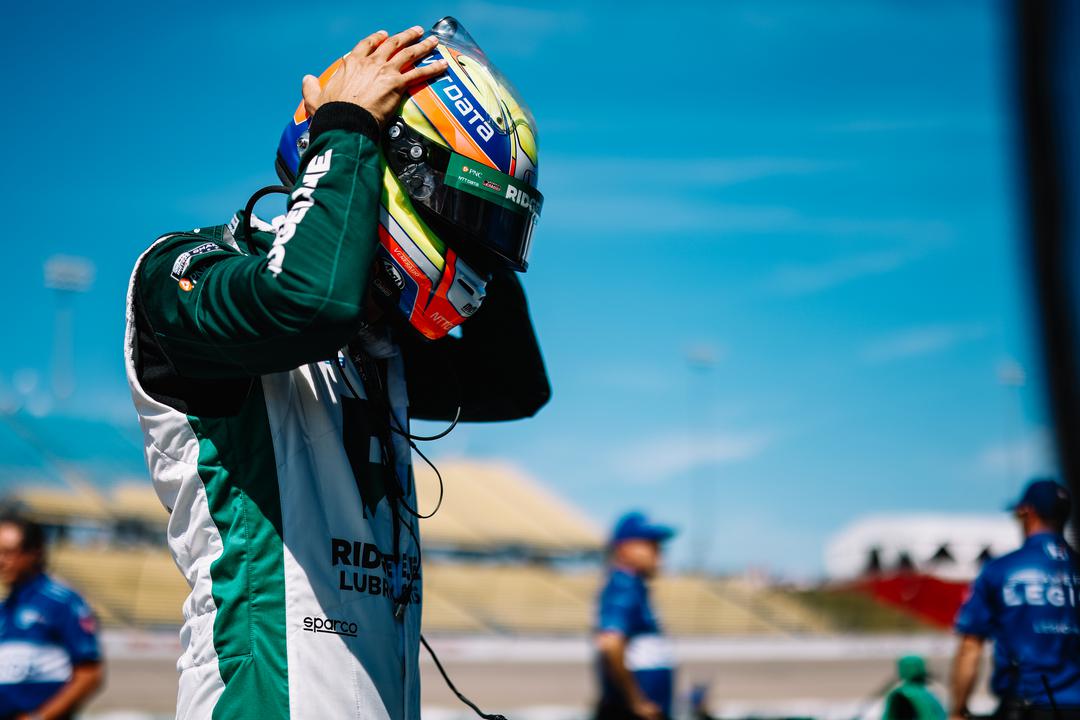 Now that the Oscar Piastri situation has been decided against Alpine and McLaren, attention may return to the original case that this happened with Alex Palou and Chip Ganassi.
After all, before the Piastri case began in F1, Palou was the trendsetter, announcing hours after Ganassi revealed a contract extension that he was, in fact, going to McLaren, which has led to a three-month legal process with no end in sight. .
Right now, Ganassi and Palou are in a mediation phase to prevent the case from going to federal court. While the first round of mediation was reportedly unsuccessful, a second round of mediation is likely to attempt to resolve the issue.
So that's where we are. The news that Piastri signed a deal to race McLaren in F1 before the Palou situation blew up shows that Palou was not in the running for an F1 seat, raising the question of whether Palou moved away from the reigning champions. of IndyCar and Indy 500 was the right thing to do. Move on.
Whichever way this case turns out in mediation or in court, it will simply be the first domino as either McLaren or Ganassi will have to work to fill their driver line-ups. For McLaren, there is also a second Formula E seat to consider.
One final note on Palou, he is also running a different livery this weekend, in the green Ridgeline car instead of his usual NTT Data scheme.
The Road to Indy series finale
On Friday, British driver Louis Foster clinched the Indy Pro 2000 title two races early. He has won on a street course and on an oval this season at the first attempt as part of his first season racing in the US.
That championship feeling ??#RoadToIndy | #TeamCooperTire pic.twitter.com/hdYMbS6ih7

— IndyPro 2000 (@IndyPro2000) September 2, 2022
The Exclusive Autosport driver wins a scholarship to pay for races at Indy Lights next year.
At USF2000, which awards a scholarship to compete in Indy Pro 2000, Myles Rowe holds the championship lead.
In the first of three races this weekend, Rowe battled his way up to second before sprinting out to defend his position, a tenth-place finish leaving him four points clear with two races remaining.