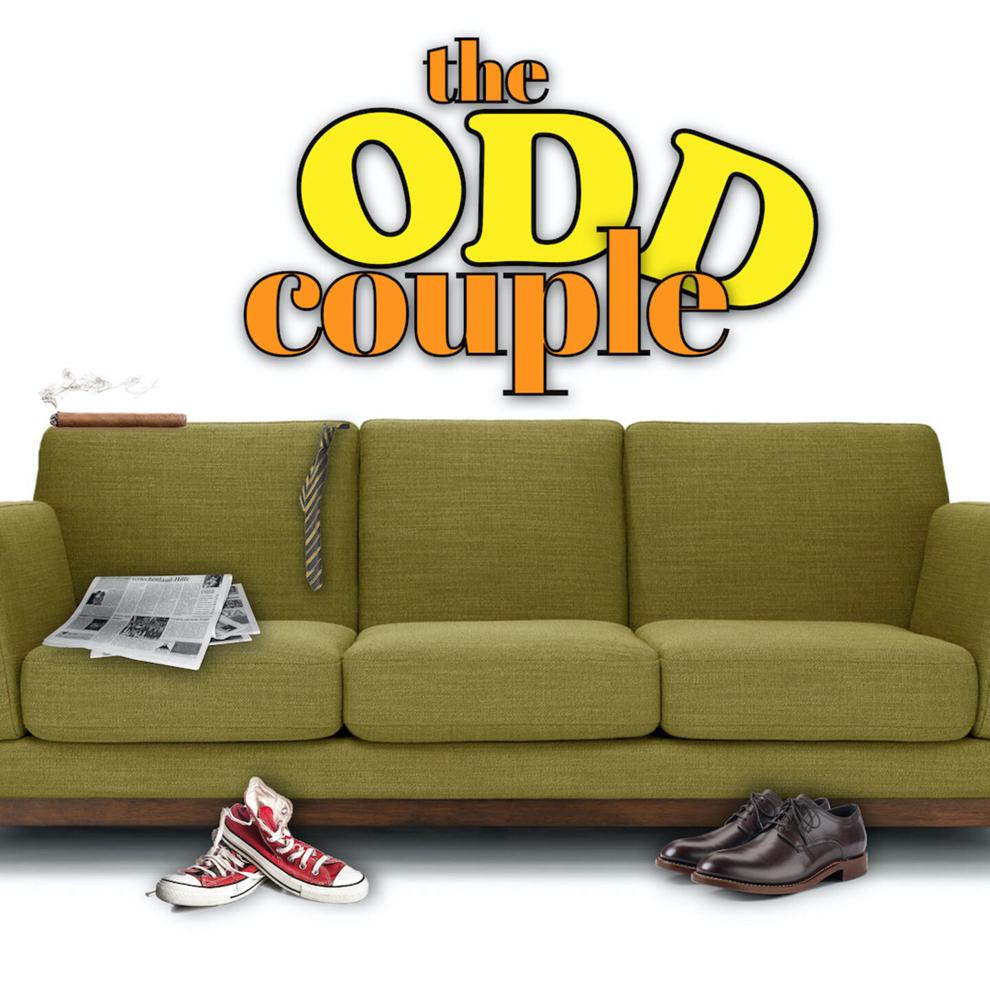 September 9-10 and 11
19:30 and 15:00
The odd couple
Goshen Theater
216 S. Main Street
Premier Arts will present "The Odd Couple" at the Miller Auditorium. The theater provided a synopsis of the show: "The classic comedy opens with a group of guys gathered to play cards in divorcee Oscar Madison's apartment. And if the mess is any indication, it's no wonder his wife left him." ".
"Félix Unger arrives late, having just been separated from his wife. Upset, depressed and not overly uptight, Félix appears suicidal, but as the action unfolds, Oscar becomes the one with murder in mind when the fanatic housekeeper and the bum finally decides to share a room with hilarious results when The Odd Couple is born."
Tickets for the show are available at thelerner.com/events or by calling the Lerner Box Office at 574-293-4469. The bar and food stalls are expected to be open.
September 9, 10, 11 and 16, 17, 18
The glass animal collection
Elkhart Civic Theater
210 E. Vistula St., Bristol
"The Glass Menagerie," the play that launched Tennessee Williams' career, will be presented this fall at the Elkhart Civic Theater. The play tells the story of four intertwined people facing their past and future.
The play, which is both tragic and emotional, challenges the public and, according to information from the theater, provokes consideration.
The work is rated PG. Tickets are available.
Season tickets are available at www.elkhartcivictheatre.org/season.
11 of September
16:00
broadway in the gardens
Wellfield Botanical Gardens
1011 N. Main St., Elkhart
The Elkhart County Symphony will kick off a celebration of 75 years of making music. The start of the Diamond Jubilee Symphony will take place with Wellfield Botanic Gardens with Broadway in the Gardens. The event will feature the return of guest soloist, baritone Brian Major.
Tickets can be purchased online or by calling the Lerner Box Office at 574-293-4469.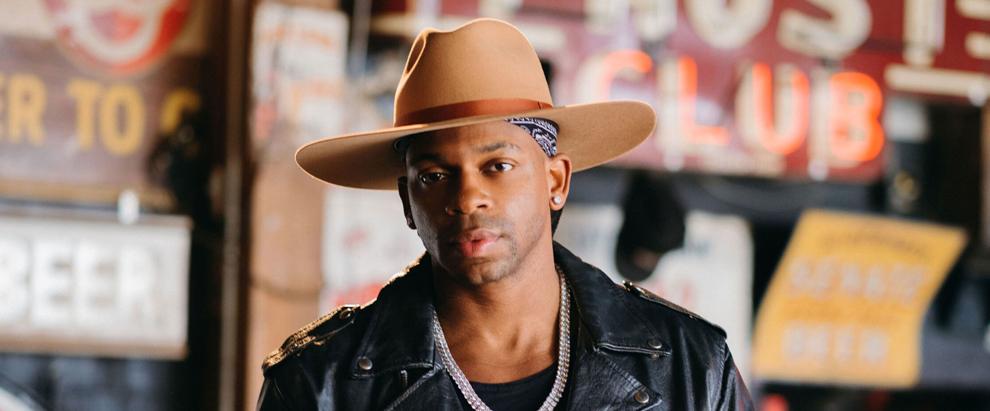 September 15
19:00
Jimmie Allen and Neon Union
allegan county fair
50 Douglas St, Allegan, Michigan
The Allegan (Michigan) County Fair announced that Jimmie Allen with a special surprise guest and Neon Union will perform on September 15.
This year's 170th Allegan County Fair will take place September 9-17. Tickets are now on sale. To purchase, visit www.allegancountyfair.com, call 888-673-6501 or visit the fair office.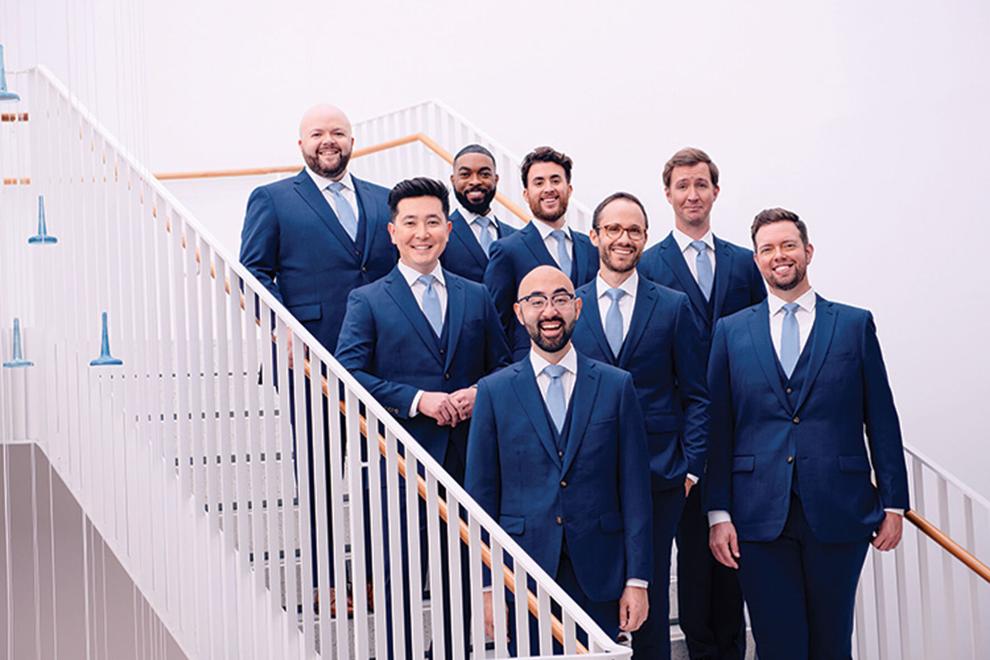 16 of September
7:30 pm
Singing
Goshen College Music Center
1700 S. Main St., Goshen
Now in its 27th season, the Cantus bass voice ensemble is widely known for its warm and blended features, innovative programming, and riveting interpretations of music ranging from the Renaissance to the 21st century. As one of the few full-time vocal ensembles in the nation, Cantus has stood out with its distinctive approach to creating music. Working without a director, the members of Cantus rehearse and perform as chamber musicians, each contributing to the total artistic process.
Individual tickets will be on sale online at goshen.edu/tickets and at the Goshen College Box Office in the Music Center. Tickets range from $25 to $50 depending on seating location and individual performance. Tickets can be purchased online at www.goshen.edu/tickets, by phone at 574-535-7566, or in person at the Goshen College Box Office in the Music Center.
16 of September
9:00 pm
Dionne Warwick
Four Winds Silver Creek Event Center
11111 Wilson Road, New Buffalo, Michigan
Dionne Warwick is a six-time Grammy Award-winning music legend who has had more than 75 chart hits, including "Don't Make Me Over," Walk on By," "Say a Little Prayer," "A House is Not a Home", "Alfie", "Do you know the way to San José?, "Heartbreaker" and "Déjà Vu".
Among numerous awards, Warwick was recently the recipient of the prestigious 2017 Marian Anderson Award for his professional achievement and philanthropy. She was honored in a 2018 PBS television special, "Then Came You," she was named the Smithsonian Institution's 2019 Ambassador of the Year in Music and received the 2019 Grammy Lifetime Achievement Award.
More information about Dionne Warwick can be found at https://www.officialdionnewarwick.com/.
September, 17th
10-11:30 a.m.
choir training
Goshen Theater
216 S. Main Street
The Goshen Theater Education Department is inviting singers and actors to get their voices in shape with a weekend Choir BootCamp.
Take a deep dive into vocal technique, check vocal health, and create a comprehensive warm-up routine to take home and use every day.
The workshop is led by vocal instructor Rebecca Dengler Kaufman.
The cost is $10 per student. Financial aid is available. Registration is limited to those over 18 years of age.
September 18
Walk to End Alzheimer's
Central Park
300 S. Main St., Elkhart
Registration for the Walk to End Alzheimer's 2022 is free and available at alz.org/Indiana/walk.
Michiana Walk to End Alzheimer's will move to a new location in Central Park in Elkhart on September 18.
The Walk to End Alzheimer's is the world's largest event to raise awareness and funds for Alzheimer's care, support and research.
Corporate sponsorships are still available. Anyone interested should contact Abby Geha at [email protected]
September 23
19:00
Chris Collet
Goshen Theater
216 S. Main Street
Songwriter Chris Collat ​​will take the stage with his band, premiering new songs from his upcoming EP release, "Drive On".
Admission to the show is $15 for advance tickets or $20 at the door. The ticket price includes a signed album.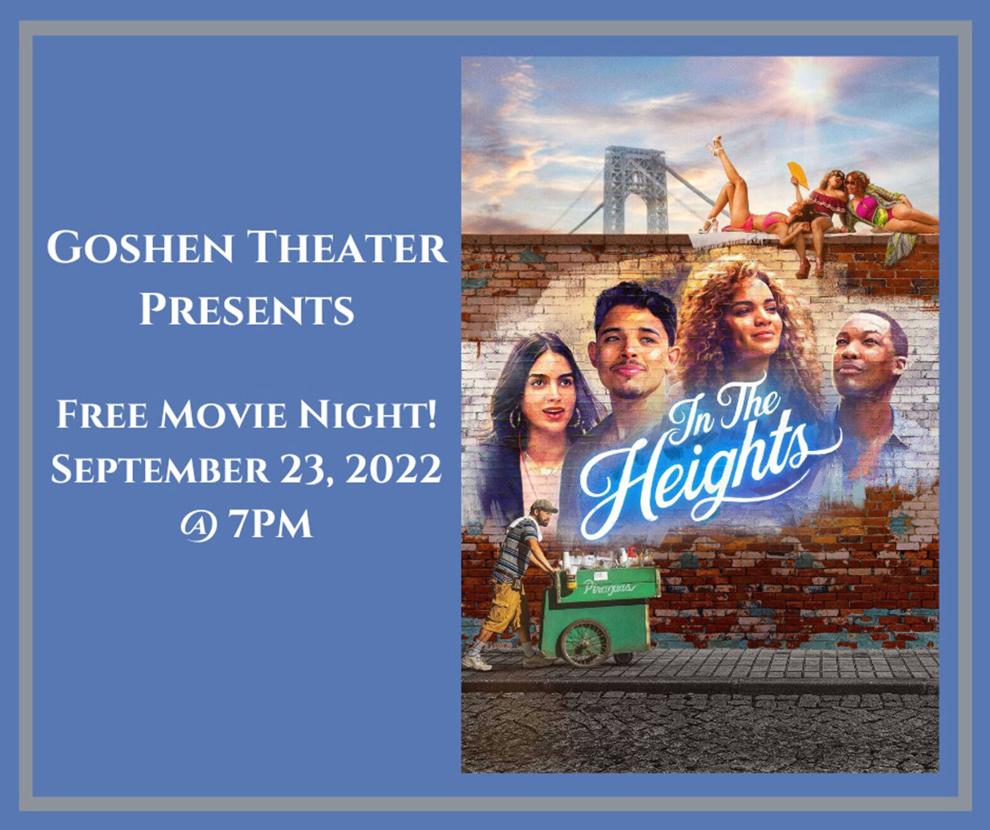 September 23
19:00
Free Movie: On the Heights
Goshen Theater
216 S. Main Street
In Washington Heights, NY, the aroma of lukewarm coffee wafts through the air just outside the 181st Street subway stop.
There, a kaleidoscope of dreams brings together a vibrant and close-knit community. At the intersection of it all is a likeable and magnetic winery owner who hopes to create a better life.
The film is rated PG-13 and runs for two hours and 23 minutes.
Admission is free, but donations are encouraged. The event is sponsored by the Elkhart County Community Foundation.
24th September
3-7 p.m.
beer at the zoo
Potawatomi Zoo
500 S. Greenlawn Ave., South Bend
More than 30 beer, wine, mineral water and cider vendors will be at the zoo to share samples of their wares. Local favorites including South Bend Brew Werks, Cellar and Crooked Ewe will be in attendance, as well as regional breweries like Silver Harbor Brewing, Ruhe Brewing Co. and 3 Floyds. There will also be well-known brands like Boston Beer and Leinenkugel.
Food vendors including Franky's Tacos, Knights of Columbus, The Dog Lb. and Keim's Elephant Ears, will be located around the zoo with food for purchase. All current vendors are listed on the Brew at the Zoo website.
In addition to tasting samples, the zoo will have lawn games and other fun activities at different locations throughout the zoo, and will include musical guests BLAMMO, Jake from Starheart and Boomer Box, courtesy of Best. Week. Ever. The zoo will also provide television screens to watch the Notre Dame football game.
General admission tickets are $50 per person for adults 21 and older and include admission to the zoo, unlimited beverage samples, unlimited rides on the Potawatomi Zoo Express and Endangered Species Carousel, and snacks at premiere stations. Tickets will not be available for purchase at the door and are non-refundable. Tickets can be purchased online at www.potawatomizoo.org/brew while supplies last. VIP tickets are $75 per person and include advance admission, a VIP tent, a one-of-a-kind animal encounter, and VIP stations around the zoo.
September 27th
7:30 pm
Menopause: The Musical
Lerner Theater
410 S. Main St., Elkhart
"Menopause: The Musical" will arrive at the Lerner Theater at 7:30 pm on September 27.
The musical centers on four women at a lingerie sale who have nothing in common but a black lace bra, memory loss, hot flashes, night sweats, too little sex, too much sex, and more. This hilarious musical parody is set to classic tunes from the '60s, '70s, and '80s.
Tickets are $42-$52 each, plus applicable fees. Tickets for the tour will go on sale at 10 am Friday. Tickets for Friends of The Lerner members went on sale Tuesday.
Become a Friend of The Lerner to access all Lerner Theater presales. For more information, visit www.thelerner.com or call the Lerner Box Office at 574-293-4469.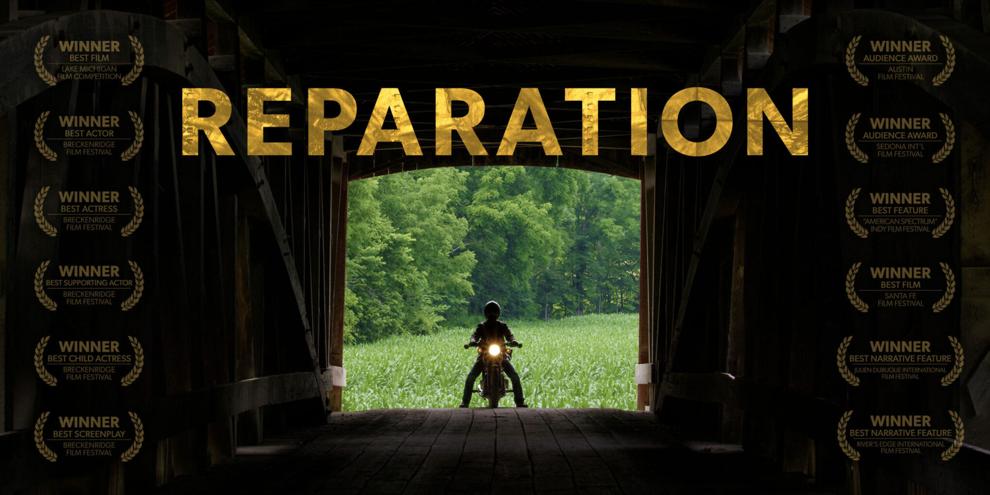 September 29th
19:00
2022 Hoosier Films: Repair
Goshen Theater
The psychological thriller and film "Reparation," made in Indiana, tells the story of Bob Stevens, a small-town vegetable farmer with a three-year gap in his memory. A stranger, Jerome, shows up claiming to be his best friend from the Air Force Police, as Bob's peaceful existence begins to unravel. The veteran's only clues to his past, and possibly his family's only hope, lie in his 8-year-old daughter, Charlotte, and his artwork.
Movie tickets are $5 per person. Doors open at 6:15 p.m. and seating begins at 6:30 p.m. for the 7 p.m. screening
September 30 – October 1
Morris 100 Festival
Morris Performing Arts Center
211 N. Michigan St., South Bend
The free two-day Morris 100 Fest will celebrate not only 100 years of the Morris Performing Arts Center as a staple in the community, but also the completion of interior renovations in phase one of the Morris 100 Capital Campaign project.
The celebrations will host an entire block filled with two stages featuring a lineup of local and regional performers, Ferris wheel, games and activities, food trucks, street performers, fireworks and more.
Free outdoor entertainment includes performances by: The Why Store, BLAMMO, Smash Kings, The 1985, Lalo Cura and Morris, Southold Dance Theater partners and the South Bend Symphony Orchestra
Headlining the weekend festival is Barenaked Ladies, with over 33 years of hits including "If I Had $1,000,000", "One Week", "Pinch Me" and "The Big Bang Theory Theme". Barenaked Ladies will perform at 7:30 pm on October 1.
To purchase tickets for Barenaked Ladies, visit www.morriscenter.org. For more information about the festival, visit www.morris100.org.