Danica Patrick is widely known around the world for the racing career she has had in IndyCar and NASCAR. She recently made an appearance on Jay Leno's Garage, where she was seen driving a special car together with Leno. There she also talked about how she doesn't miss her career days.
Patrick drove an Aston Martin Vulcan alongside Jay Leno, who asked the former race car driver all sorts of questions. In one such instance, Leno asked if he missed racing, to which Patrick responded by saying: "No, I really don't."
COMMERCIAL
Article continues below this ad
"There are parts of it that you look back on, you think, oh that was really fun, you know, being able to feel the limits of the car and the adrenaline rush of things and even just a little bit of the spectacle, right?"
"Just being on the track every weekend and having fans and doing the whole road show. There's a certain nostalgic romantic thought to it. Now I can do things like vacations and concerts."
"People ask me why I have a winery because I love to drink wine. It's pretty simple."
"I bought it in 2009 and it was a piece of land and I started from scratch and it's really just a passion project. It's a lot of time and a lot of money. One day it will go off the grid."
"The more people can do the things that they're passionate about, the better they'll do it, you know, the more longevity you have, you're prepared and that's why you're still on TV, you're still doing stuff, you still have a show because you just do stuff that you really like. You didn't get burned, because there was nothing to burn."
Leon replied, "No, I don't burn. I smell like I'm burned, but I'm not burned." Patrick then said: "I'm going to try to burn these tires."
After driving the Aston Martin Vulcan, Danica Patrick says she wishes she could hit the track more often.
COMMERCIAL
Article continues below this ad
The Vulcan seemed to have impressed Patrick so much that she was keen to get back on the track more often. Apparently, Ella Patrick hadn't been in a race car since she retired from NASCAR.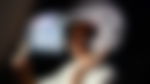 Sitting next to him, Jay Leno applauded Patrick's driving skills and said that understanding the raw power and dynamics of the Vulcan was only possible for a race-hardened professional.
COMMERCIAL
Article continues below this ad
Watch this story: Hendrick Motorsports car 110000 auctioned by Jeff Gordon will be under the hammer once again Details inside
He had the opportunity to drive the Vulcan at Willow Springs International Raceway, which is located in the southern part of California.