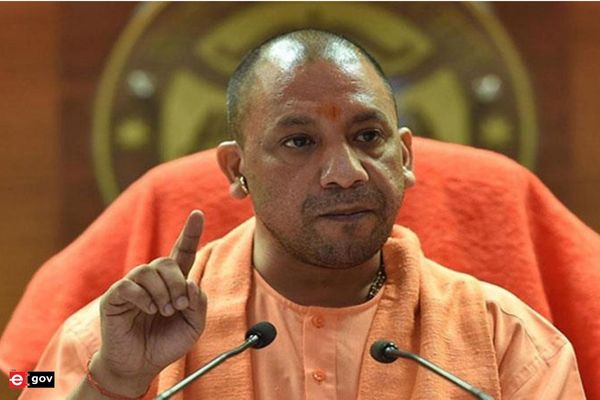 Uttar Pradesh Chief Minister Yogi Adityanath said on Friday that proper upbringing during childhood is essential for empowered youth and future nation-builders, stressing that all children receive quality education and nutrition during their growing years. .
Addressing the program held in the state capital to commemorate National Nutrition Month, CM Yogi said, "Health and education are fundamental to the development and growth of any country, therefore it is extremely important that all children during the growing years receive a quality education and proper nutrition. as proper care during childhood leads to empowered youth and capable future nation builders."
On the occasion, the CM inaugurated up to 700 Anganwadi Centers, of which the foundation stone of some 199 centers was laid, while some 501 centers were inaugurated. In addition, the mobile applications 'Sahyog' and 'Bal Pitara' were launched. The CM also launched a poshan manual entitled 'Saksham' for anganwadi workers and the booklet 'Sashakt Anganwadi', as well as started the 'Dular' program for children up to six years of age in the state.
Maintaining that the state government has worked with dedication to guarantee the integral development of children, adolescents and young people, CM said: "After taking office as prime minister in 2017, it was a challenge to improve the condition of the UP in terms of Women's and Children's Health. . As a result of various initiatives undertaken, the UP has shown significant progress and has improved its position in the National Survey of Family Health".
He went on to say that in terms of anemia, UP has done better than the national average and today, it is making progress in ensuring a healthy childhood for babies, resulting in a decrease in the infant and maternal mortality rate.
"Prior to 2017, many Anganwadi centers did not have their own premises, identifying them, more than 21,700 Anganwadi centers now have their own buildings," he said.
CM Yogi also emphasized the need to increase the use of technology for the better functioning of Anganwadi centers, saying, "Anganwadi workers played a decisive role in the fight against Covid-19 and their contribution is unparalleled. We must collectively contribute to strengthening the Anganwadi centers which are home to around 1.70 crore children for their proper upbringing. Technology must be used efficiently to achieve further progress."
He also expressed his gratitude to Prime Minister Narendra Modi for turning the National Nutrition Month program into a nationwide program and to Governor Anandiben Patel for successfully leading the process of adopting the Anganwadi centers.
He said that if the Covid-19 pandemic had not affected the government's pace of work, the process of converting all Angwanwadi centers into pre-schools would have progressed rapidly, however, dedicated efforts are being made in this direction.
Minister for Women and Child Development Baby Rani Maurya, Women's Welfare (Minister of State) Pratibha Shukla, Durga Shankar Misra and Anamika Singh, among other dignitaries, were present for the occasion.