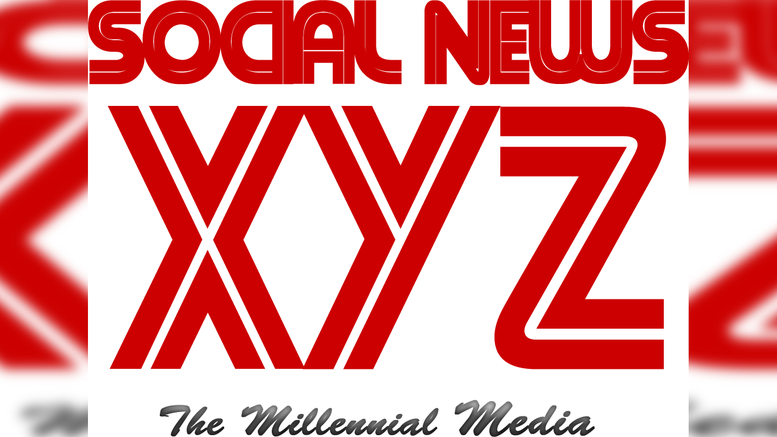 By Venkatachari Jagannathan
Chennai, Oct 8 (SocialNews.XYZ) With the famous 'Happy Days Are Here Again' jingle in mind, some 40 star hotel general managers will ride their motorbikes from the city to Mamallapuram on Sunday morning.
With room rates rising, guest arrivals rising, visits to their restaurants increasing, and online ordering, hoteliers are much happier now.
Business is now better than it was in 2019, before the Covid-19 pandemic. It's not pent-up demand but organic demand, a couple of star hotel General Managers told IANS.
As such, the mood of cycling hoteliers has come full circle; the expedition started in 2020 to shrug off the boring Covid-19 pandemic lockdown.
"The hotel industry was hit hard due to COVID-19. There were job losses and deep pay cuts. In 2020, when the lockdown was initially lifted, I came up with the idea of ​​organizing a cycling expedition by hoteliers. A lot of hotel CEOs got excited about the idea and we started this," Shafee Ahmed, general manager of E-Hotels, Express Avenue, told IANS.
The bike ride with the theme "Rediscover Chennai, Rediscover Life" was held in 2021, and for the third year in a row, hoteliers in the city will ride their motorcycles on Sunday morning to Mamallapuram near here.
The event is now supported by the tourism departments of the central and Tamil Nadu governments, Ahmed said.
Whether it's the 44-room E-Hotels or the 650-room mega ITC Grand Chola, all hotels are now enjoying occupancies better than 2019 levels, officials told IANS.
"Our occupancy rate used to be 80 percent before COVID-19 and now it's 85 percent. Medical tourism has picked up as patients who postponed their surgeries (elective surgery) now travel for treatment" Ahmed said.
Other than that, traveling abroad has become a pain as the Visa process is not only time-consuming but also uncertain, so domestic tourism has picked up, Ahmed added.
"The business is being driven by the domestic sector, including corporate and leisure guests, traveling from far and wide, weekend holidays and food and beverage," Zubin Songwadwala, General Manager – ITC Grand, told IANS. Chola, Area Manager – South, ITC Hotels.
"ITC Hotels and Welcomhotels in Tamil Nadu are doing very well, surpassing even the pre-COVID era. ITC Grand Chola, Welcomhotel By ITC Hotels Chennai, Welcomhotel by ITC Hotels Kences Palm Beach, Welcomhotel GST Road, Welcomhotel Coimbatore are operating at peak levels both in volume and ADR (average daily revenue), even better than pre-Covid periods," Songwadwala added.
Although the sector in general is doing well, there are some pockets for which business is a bit slow.
"Business is slow for hotels on the stretch where software companies say Old Mahabalipuram Road (OMR) compared to others in the city or on East Coast Road (ECR)," Yangya Prakash Chandran, Founder and CEO, Crossway Hotels and Resorts, he told IANS.
Crossway Hotels manages the Days Hotel By Wyndham Chennai OMR.
According to him, the software sector still works in a hybrid mode – work from home and from the office – and, therefore, searches in rooms and footfalls in restaurants have not yet gained momentum.
Another trend Chandran said is that local or independent restaurants are doing brisk business, while restaurants in flagship hotels are seeing fewer visitors. However, some hotel restaurants record sales through Swiggy or Zomato.
With the star beach resorts in the ECR doing brisk business at weekends (rates hovering around Rs 14,000 a night), the hotels in the OMR with lower room rates are also seeing good business.
"From OMR hotels, people drive to Mamallapuram and other places. This is cheap for weekend getaways," said Chandran.
Hoteliers told IANS that properties on the ECR stretch are having a great time with several mega-events like the Chess Olympiad, kite festival, surf festival and others taking place near Mamallapuram.
Apart from the rooms and restaurants business, flagship hotels are also doing well in the banquet segment.
While beach resorts say wedding bookings could have been better, city hotels aren't complaining.
"For beach resorts, it's a destination wedding or a residential wedding where the rooms are also part of the package. On the other hand, city hotels are not residential weddings. So business is good," said a general manager of a star hotel. IANS prefers anonymity.
With good demand, hotels were able to not only increase their room rates but also their food rates.
Due to inflation and depreciation of the rupee, the output of star hotels has increased and with buoyant demand they were able to pass it on.
"For a hotel, food waste is a major cost. What is wasted is not only the raw material but also the cooked food. Most of the food is wasted in the buffet due to wrong forecasts and the attitude of the staff. people," Ahmed said.
According to him, to curb food waste by staff, a fine is imposed on those who throw away food.
"Also, on Wednesdays, the staff dining room will not have any bins. Therefore, the staff had to consume what was taken on the plate. Now there is zero food waste by staff," Ahmed said.
Hotels continue to follow Covid-19 protocols such as the supply of disinfectants, masks and these costs have become fixed, officials said.
While business is booming, the one issue that continues to concern the hotel industry is the availability of good talent.
"The pandemic has forced hotels to lay off several skilled people who have gone to other sectors. Some of the lower level staff in the sector have become Swiggy/Zomato delivery men. While the multitasking is there, the problem of staff continues to bog down the sector, Chandran said.
"Previously, all hotels mirrored luxury hotels and had extra hands. Post-Covid-19 properties generally have the right size of staff," Ahmed said.
Meanwhile, hotels like Crowne Plaza Chennai Adyar Park, Sheraton Grand Chennai Resort & Spa are preparing for the great Indian festival Diwali with special gift baskets.
However, hotels have yet to think about offering millet dishes as the International Year of Millet is just around the corner.
(Venkatachari Jagannathan can be contacted at [email protected])
Source: IANS
About Gopi
Gopi Adusumilli is a programmer. She is the editor of SocialNews.XYZ and president of AGK Fire Inc.
He enjoys designing websites, developing mobile apps, and publishing news articles about current events from various authenticated news sources.
When it comes to writing, he likes to write about current world politics and Indian movies. His future plans include developing SocialNews.XYZ into a news website that is non-judgmental and non-judgemental.
He can be reached at [email protected]