Bournemouth have sacked head coach Scott Parker after just four games into the Premier League season.
Parker left Fulham and took charge of Bournemouth 14 months ago, guiding them to promotion to the Premier League behind his former club last season.
Bournemouth were beaten 9-0 by Liverpool at Anfield on Saturday, and Parker made no secret of his frustration after the result.
Bournemouth co-owner Maxim Demin said in a statement: "I would like to place on record my gratitude to Scott and his team for their efforts during his time with us. Our promotion to the Premier League last season under his tenure will always be remembered. as one of the most successful seasons in our history.
"However, for us to continue to progress as a team and as a club as a whole, it is unconditional that we are aligned on our strategy to run the club sustainably. We must also show mutual trust and respect."
FREE TO WATCH: Highlights from the match between Liverpool and Bournemouth in the Premier League

"That is the approach that has given this club so much success in recent history, and one that we will not deviate from going forward. Our search for a new head coach will begin immediately."
Gary O'Neil takes over the interim role of the team and will be assisted by Shaun Cooper and Tommy Elphick. The Cherries sit 16th in the Premier League table and host Wolves on Wednesday night.
Parker is the first Premier League sacking since Paul Sturrock was sacked by Southampton in August 2004.
So far this summer, Bournemouth have signed Marcus Tavernier from Middlesbrough and Marcos Senesi from Feyenoord along with free transfers for Ryan Fredericks, Joe Rothwell and Neto.
Parker's final interview as Bournemouth boss: 'Under-equipped for this level'
Parker was disappointed in the Bournemouth players after the Liverpool game and said how they bounce back from the 9-0 loss will define them as a group.

Parker was shaken by that 9-0 result, calling his team "insufficiently equipped" to compete at Premier League level.
"This is the hardest day as a player and certainly as a coach," Parker said. "This is the hardest and most painful day I've ever experienced, without a doubt.
"Needless to say, it's a really humbling experience and it was pretty shocking, really, in terms of the result.
"And I'm probably not that surprised, to be honest with you, in the sense of the levels we're playing against here and the quality is much higher than what we have at our disposal right now.
"Although of course I'm not the one to make any excuses because there are some goals in that game that we did ourselves, in terms of set-piece goals they were really bad, and we can do something about that."
"But right now I feel sorry for the fans, I feel sorry for the players, to be honest with you, because right now we're a little bit under-equipped at this level where we're coming from.
Explained: Why Parker Was Fired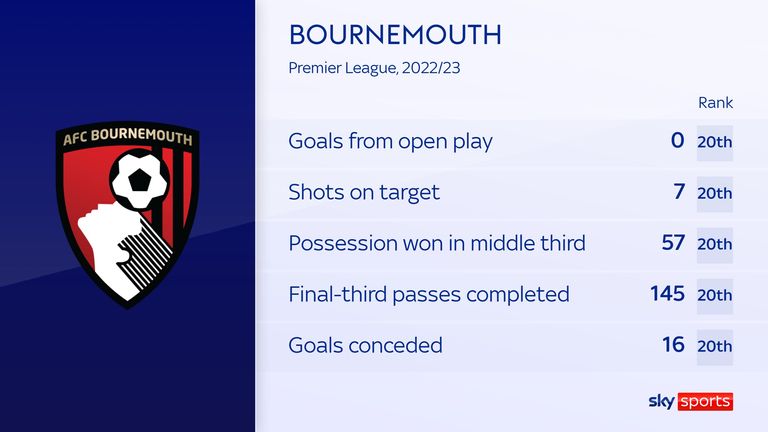 Sky Sports News reporter Mark McAdam:
"It was not really a surprise. I must confess that in recent weeks I was surprised by the comments of the coach after the games and the things he said about the transfer activity.
"It just doesn't align with what the club is. Bournemouth's main motto over the last 10 years has been 'together, anything is possible'. This is a football club that has risen from the bottom of League Two to the Premier League and remained there for five years.
"They did it by being together. At the moment, it seems that the club has not been very united and there has not been parallel thinking between what the manager would like to do in the transfer window this summer and what the club would like to do. do.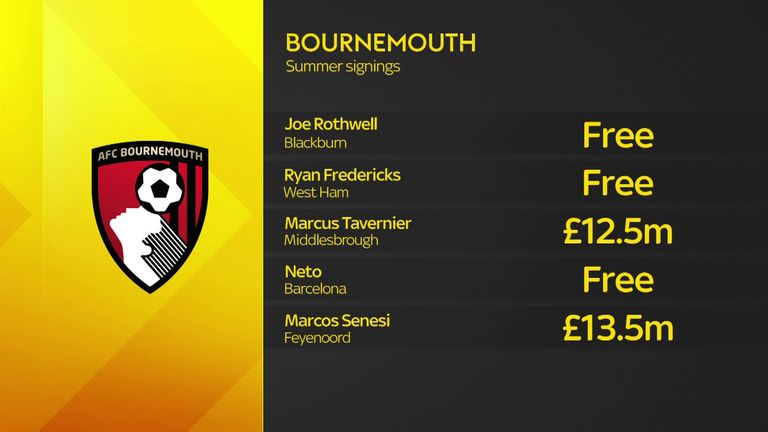 "That was reflected in the statement issued by the football club. One thing that was mentioned was the word 'aligned', and I don't think there was an aligned thought on what Scott Parker wanted to do, and the other thing that is very important with Bournemouth it is sustainability.
"The owner has invested huge sums of money over the course of the last nine years. He has always backed the manager in the transfer window and has always tried to recruit young, promising and exciting players."
"The other thing that's important is that you don't want to overspend. You don't want to spend what the club can't afford. You have to remember that the Bournemouth stadium only holds 11,700 so they can't compete in the same way as the transfer market than other Premier League teams can.
"The last time they went down, they sold £80m worth of players, invested in the team and went back up. If you talk to fans at Swansea, Huddersfield or Stoke, they would certainly take two years in the Championship if they were sure bounce back because the club was working properly.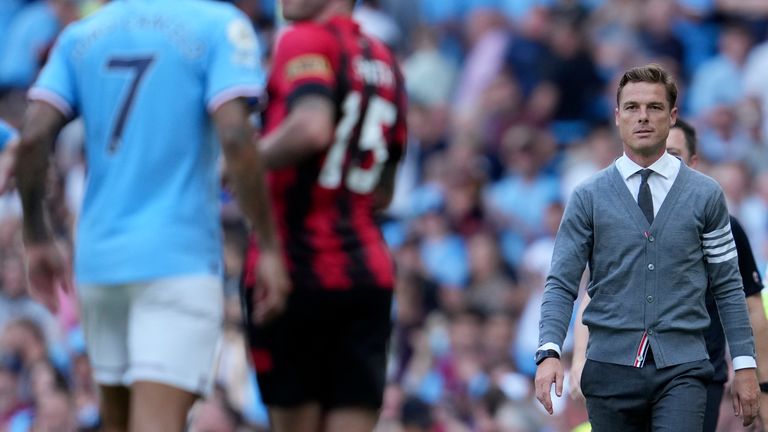 "Those clubs haven't been able to do it, but Bournemouth have been able to because they've recruited so well and done things the right way. Parker did a fantastic job of getting them out of the division, and we know how difficult it is." It is to get out of the Championship.
"He came with that assignment and fulfilled that assignment. The results at the beginning of this campaign are irrelevant regarding this situation and everything points to the club's statement. I don't think it has anything to do with the 9-0 loss to Liverpool or the results.
"The alignment between the manager and the club, the sustainability of the club and being profitable and doing things the right way is important. There was a big gap between what Scott wanted and what the club wanted. I don't think the results are the problem.
"They beat Aston Villa, they weren't expected to get anything against Manchester City, but they still played well in the second half. Arsenal was a tough game. Liverpool could have won quadruple last season, so the results they are irrelevant. There were so many much more at stake."
What's next for Bournemouth?
Bournemouth host Wolves (7.30pm) in the Premier League on Wednesday and then have a run of eight games without any of the traditional 'big six'.
September 3: Nottingham Forest (a)
September 10: Brighton (hrs)
September 17: Newcastle (a)
October 1: Brentford (h)
October 8: Leicester (h)
October 15: Fulham (a)
October 24: West Ham (a)