emmy griffiths

Strike: Troubled Blood is the fifth installment of JK Rowling's successful BBC adaptation.

The hit BBC crime drama Strike returns for season five, and we can't wait to reunite with Cormoran Strike and Robin Ellacott! The network has confirmed that the show will return on December 11, so fans won't have to wait much longer! Here's everything you need to know about season five…
MORE: Claudia Winkleman reveals 'brutal' new role away from Strictly Come Dancing
The synopsis for the new series reads: "Private detective Cormoran Strike is visiting his family in Cornwall when he is approached by a woman, Anna Phipps, who asks for his help in finding her mother. Margot Bamborough, who disappeared under mysterious circumstances in 1974.
LOOK: Are you stuck with Strike?
Strike has never tackled a cold case before, let alone a forty-year-old, but despite the slim chance of success, he's intrigued and accepts it, adding to the long list of cases in which he and his agency partner Robin Ellacott are currently working on. Robin herself is also juggling a messy divorce and unwanted male attention, as well as fighting her own feelings about Strike.
"As Strike and Robin investigate Margot's disappearance, they are faced with a fiendishly complex case involving a psychopathic serial killer and witnesses who cannot be trusted. They learn that even cases from decades ago can be deadly."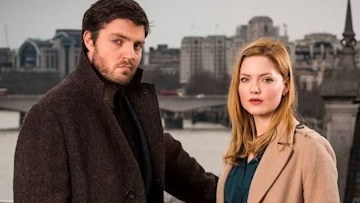 Ready for season 5?
So will Robin and Cormoran finally get together in season five? Speaking to the BBC, Tom Burke, who plays Cormoran, said: "There's something very strong between them, but he's also processing a lot about his aunt and uncle in this series.
MORE: Downton Abbey's Michelle Dockery to star in epic new thriller from Peaky Blinders creator
MORE: Douglas Henshall's Shetland replacement confirmed and fans have the same reaction
"He allows himself to be a little more vulnerable with her and he's also a little freer with how he feels about her., partly because his family encouraged him to do so. It's a strange mix of feelings, he thinks it's incredibly dangerous for him and he's trying not to feel those things."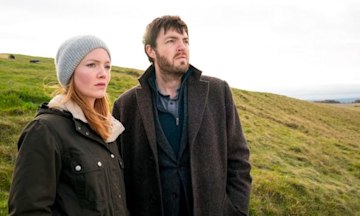 Tom opened up about Cormoran's relationship with Robin in season 5
Holliday, who plays Robin, added: "They're good friends now and I think that's the difference from the previous series. There's a genuine friendship and trust now. Act accordingly".
Like this story? Sign up for our What to Watch newsletter and find out about the shows and movies everyone is talking about.