Arvada is a self-governing municipality that spans Adams and Jefferson counties in the US state of Colorado. With a population of 124,402, Arvada is the seventh most populous city in Colorado. The settlement's beginnings date back to the time of the gold rush, and its Olde Town gives visitors more background on how miners played an important role in the development of the town, which is the location of the first known gold find. in Colorado. In addition to its cultural sites, Arvada also has many magnificent natural attractions that attract tourists from all over the world.
Arvada Geography and Climate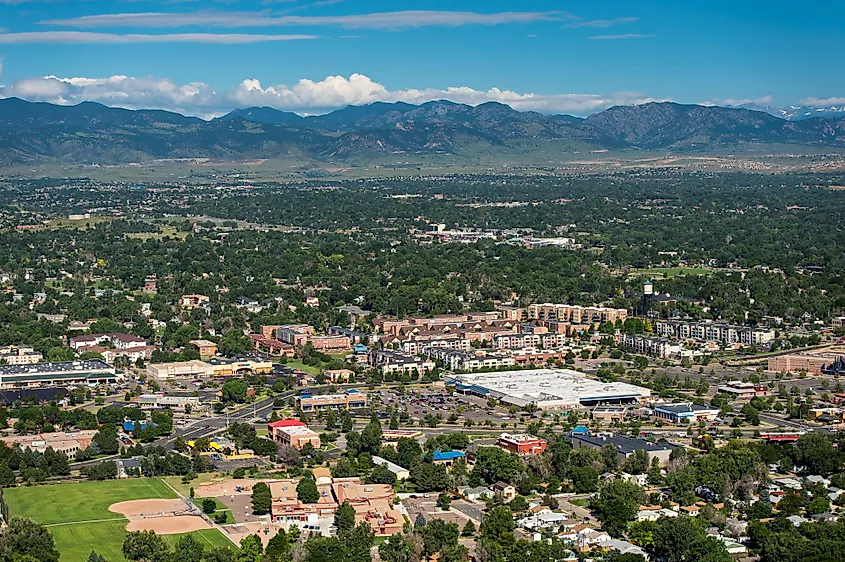 Arvada forms a part of the Front Range Urban Corridor and the Denver-Aurora-Lakewood, CO Metropolitan Statistical Area. The state capital, Denver, is located 11 km northwest of the historic area of ​​Olde Town Arvada. This autonomous municipality covers a total area of ​​102,485 km2, of which 100,776 km2 are occupied by land and 1,709 km2 are covered by water.
Under the Köppen climate classification, Arvada experiences a humid continental climate. Summers in Arvada are balmy, winters are cold and snowy, and it's partly cloudy year-round. The average annual temperature generally ranges between 24°F and 88°F, with temperatures rarely falling below 7°F or above 96°F. The perfect time of year to visit Arvada for warm-weather activities, according to the tourist score, is from mid-June to early September.
History of Arvada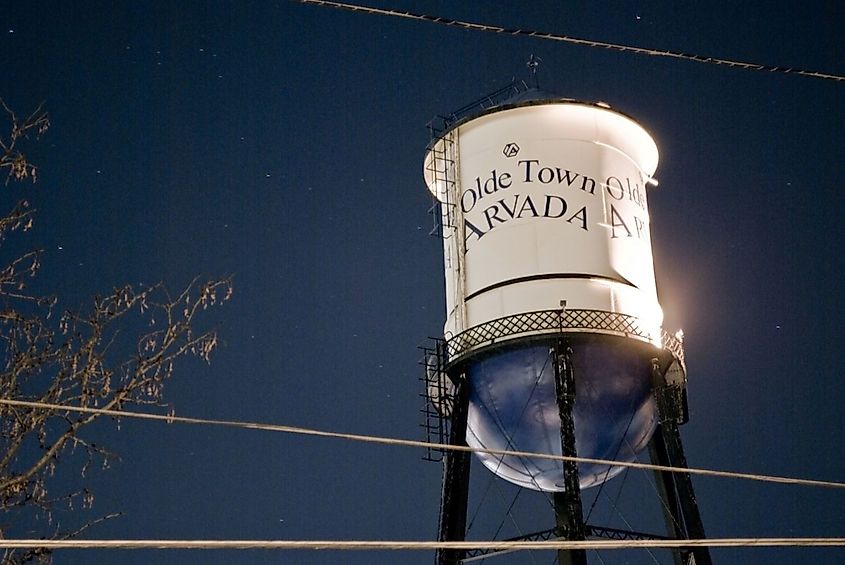 Arvada's rich history predates Colorado's statehood in 1876 and includes the first find of the valuable metal that sparked the West's Gold Rush. Arvada was also a celery-producing agricultural powerhouse. Lewis Ralston found the first known find of gold while prospecting for gold in Clear Creek in June 1850. While Ralston traveled to California in search of gold, he returned in 1858 to lead a group of gold hunters back to the old Cheyenne territories and Arapahoe to see if riches can be discovered on the banks of the creek that now bears his name.
Explorers discovered gold at the junction of the Ralston and Clear Creeks, but not enough to make a sizable profit. They continued upriver in the expectation of discovering better resources and possibly veins of gold. They finally found it in Gregory Gulch, the famous discovery that sparked the 1859 gold rush. The town of Arvada was established and named in 1870, with a population of about 100 people.
Population and economy of Arvada
According to the latest US Census, Arvada has a population of 124,402. Arvada's population is currently expanding at a rate of 1.42% each year. Arvada is the seventh most populous city in Colorado and the 229th most populous in the country. Covering more than 102,485 square kilometers, Arvada has a population density of 1,234 inhabitants per square kilometer. Arvada has a median household income of $105,753 and a poverty rate of 5.15%. Arvada's economy employs 66.1 thousand people. Health care and social assistance, professional, scientific, and technical services, and retail trade are the largest industries in Arvada.
Attractions in and around Arvada
Old Town Arvada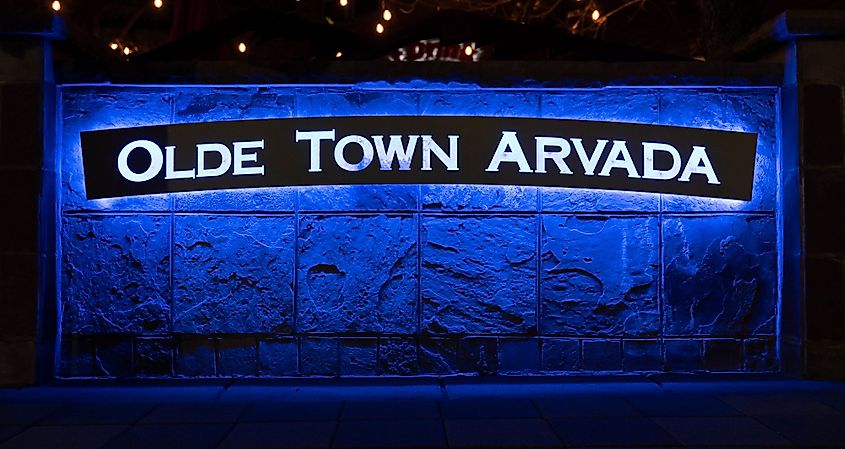 Olde Town Arvada is the pulsating center of the city, with its unique historic charm and modern conveniences. Arvada's Olde Town is perfect for a weekend getaway or a quick night out. It's easy to get around the neighborhood and discover things to do both during the day and at night. Visitors can stroll through streets dotted with shops, galleries, restaurants, cafes, distilleries, and a winery. One must take advantage of its extensive events calendar, which offers live music, children's activities and many outdoor activities. Visitors will want to schedule plenty of visits to see all that the bustling scene of traditional cuisine, activities, and shopping has to offer.
Arvada Center for the Arts and Humanities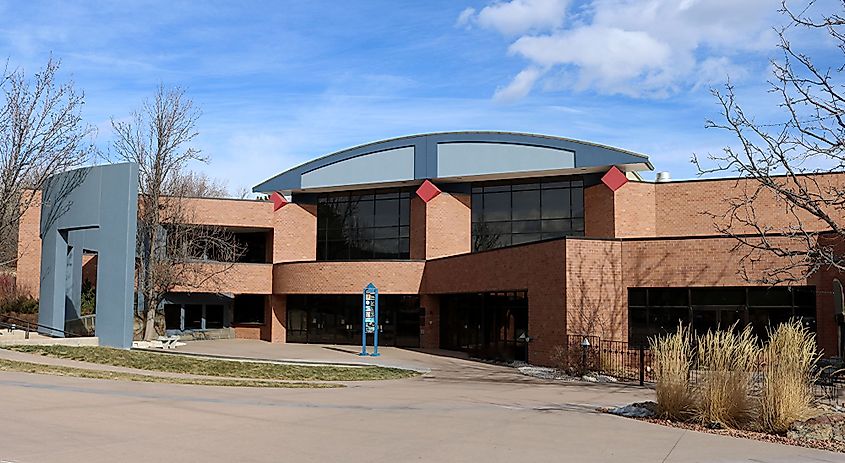 It is one of the largest and most prestigious diverse cultural centers in the country. The center has 144,000 square feet of classrooms and galleries, as well as a theater. The center combines dance, music, thrills and laughter on stage, from inventive reimaginings of Broadway favorites to emotional parables of human connection.
Arvada Skate Park
Arvada Skatepark is one of the largest in the United States and has held several major skate competitions. The park's 40,000-square-foot skating surface was developed and built by Team Pain, a Florida-based skate park design-build company. The park not only captivates skaters of all levels, but also impresses onlookers. The "eggshell", a huge bowl, a medium bowl, seats, shelves, rails and steps are among its sculpted elements.
Indian Tree Golf Club
Enjoy the day and play a round of golf at the Indian Tree Golf Club, named after a renowned "Indian Tree". This Indian tree, according to legend, was a hackberry planted on a nearby hill. The energy and magical aura of this lonely tree can be felt throughout the course. Initially opened in 1969, the Golf Club has subsequently undergone various repairs and modifications.
Rocky Mountain Archtop Festival
Attend the Rocky Mountain Archtop Festival, a guitar showcase and performance event that celebrates the art, expertise and love that goes into making an archtop guitar. For one weekend in September, Arvada pays homage to the world of archtop guitars. This incredible festival brings together more than 30 of the best guitar makers in the world to showcase their works. In and around Olde Town Arvada, top musicians, teachers, and music doctors also teach and perform.
Visitors may want to stay for more than a weekend if they want to experience Arvada's beautiful outdoors. If you're looking for a city with plenty of natural attractions and a genuine small-town feel, Arvada is the place to be.