Trigger Warning: Mentions of sexual harassment and rape
There are many movies that celebrate girl power and feminism. From quintessential teen dramas to biographical dramas, these films inspire, motivate, and may even educate the masses on important issues like gender rights, equality, and fairness. Featuring female leads, these films stand out among the plethora of male-centric stories, where they are heroes or saviors, and the women are mere props or props to enhance the portrayal of male-played characters.
What better way to spend the weekend right after saying goodbye to the mighty Goddess Durga, than to watch feminist movies on Netflix. Here are five movies worth watching:
Little Women (2019)
Adapted from the novel of the same name by Louisa May Alcott, Little Women is an American coming-of-age drama film written and directed by Greta Gerwig.
The all-star cast that includes Saoirse Ronan, Emma Watson, Florence Pugh, Eliza Scanlen, Laura Dern, Meryl Streep, and Timothée Chalamet, is one of the reasons the film is so great.
Featuring strong female characters who have dynamic personalities outside of their romantic interests, Little Women is a masterpiece that not only satisfies fans of the original book, but is also witty enough to become a massive part of modern popular culture.
The film stars strong heroines, the March Sisters, consisting of Meg, Jo, Beth and Amy.
Ronan's Jo is an aspiring writer who wants her stories published and finds herself submitting stories anonymously for meager payments. Her character is that of a typical 'tomboy' who does not adhere to gender roles. She is portrayed as the outsider as her ambitions do not sway with social expectations.
Meg is just the opposite, she has dreams of a happy marriage and home life. By juxtaposing the different personal histories of the sisters, Gerwig manages to capture the socio-cultural and political realities of the women of that time. In a world where women are objects of desire or pity, the film breaks with this trend and is progressive for the time and context in which it takes place.
Also a commercial success at the box office, the film earned six Academy Award nominations and won for Best Costume Design. It also earned two Golden Globe nominations.
Moxie (2021)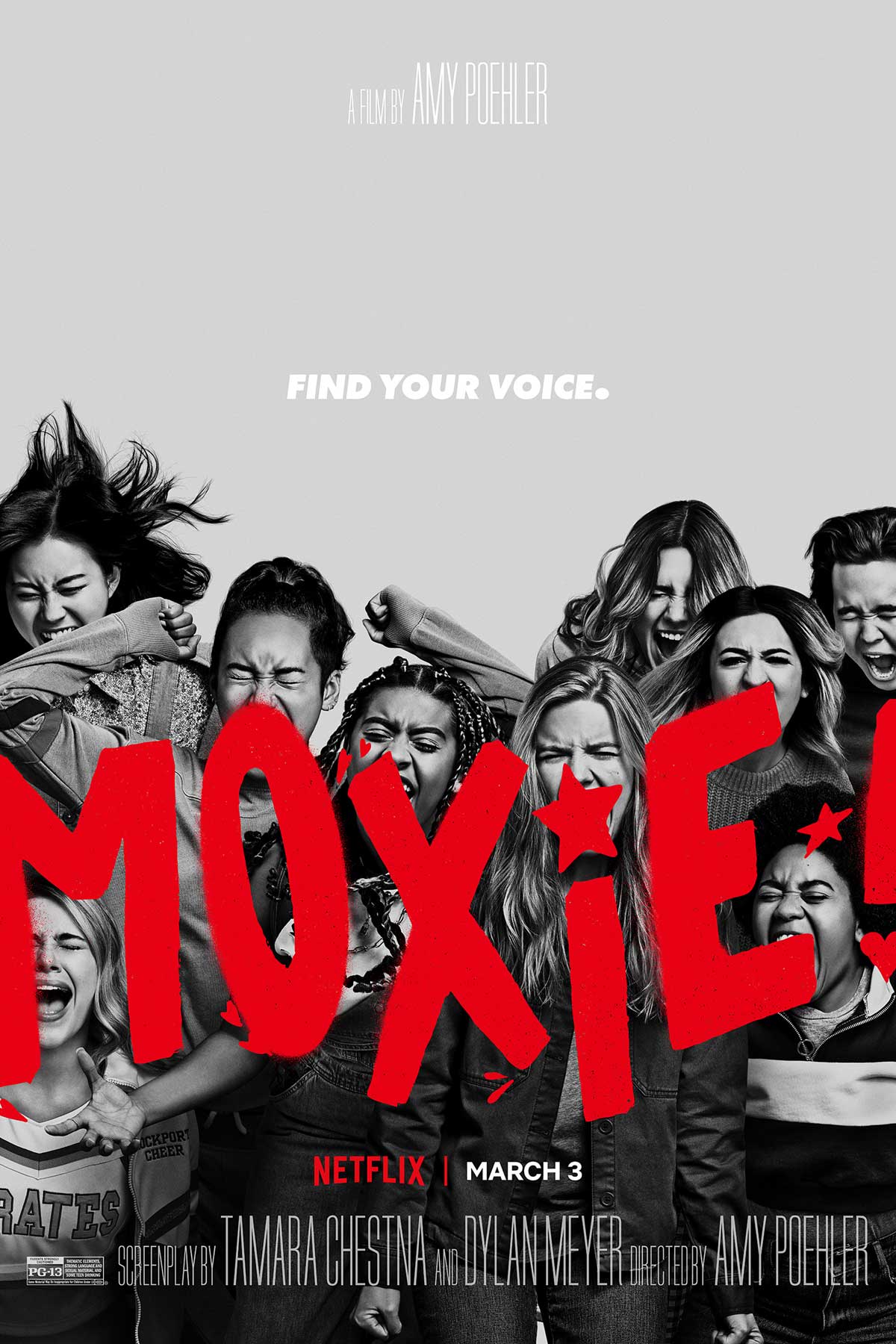 Moxie is an American comedy-drama film directed by Amy Poehler, adapted from the novel of the same name by Jennifer Mathieu. The story revolves around Vivian (played by Hadley Robinson), a 16-year-old girl who secretly publishes a feminist magazine and circulates it by stacking it in the hand dryers in her high school bathrooms. The zine leads to the formation of a club and eventually a movement.
It also tells the story of Vivian, the only child of a single mother (played by Poehler). Poehler's Lisa is symptomatic of the larger narrative of how feminist movements were different through the ages, with Lisa's feminism of the 1990s not being 'intersectional enough'.
Moxie's club includes students of color, a girl with a disability, and a transgender person, a memorable character in the film. They unite on issues of sexism, school policies that discriminate in their clothing, and bullying. He also talks about more serious issues of sexual harassment and rape.
Smart Book (2019)
Booksmart is the directorial debut of Olivia Wilde and stars Beanie Feldstein (Molly) and Kaitlyn Denver (Amy) as two graduating high school students. The story chronicles their journey of being successful students who want to break the rules as the last day of school approaches.
Molly is the high school president who is disliked by her peers. On the eve of graduation, Molly is afraid she's missing out, so her best friends embark on a night trip to party after party.
Wilde's directing ability is top notch, as he can hit every comic and emotional beat. Her film aims to correct all the regressive tropes that teen movies of the past have used. She also has two heroines who believe in inclusion and are outspoken about sex, despite never having experienced it. Also, Amy is a lesbian who came out in the 10th grade and hasn't kissed a girl yet, and the movie never shies away from her queerness.
Do not miss: From Aitraaz to Mimi: 5 Bollywood movies and their version of abortion
Nobody Killed Jessica (2011)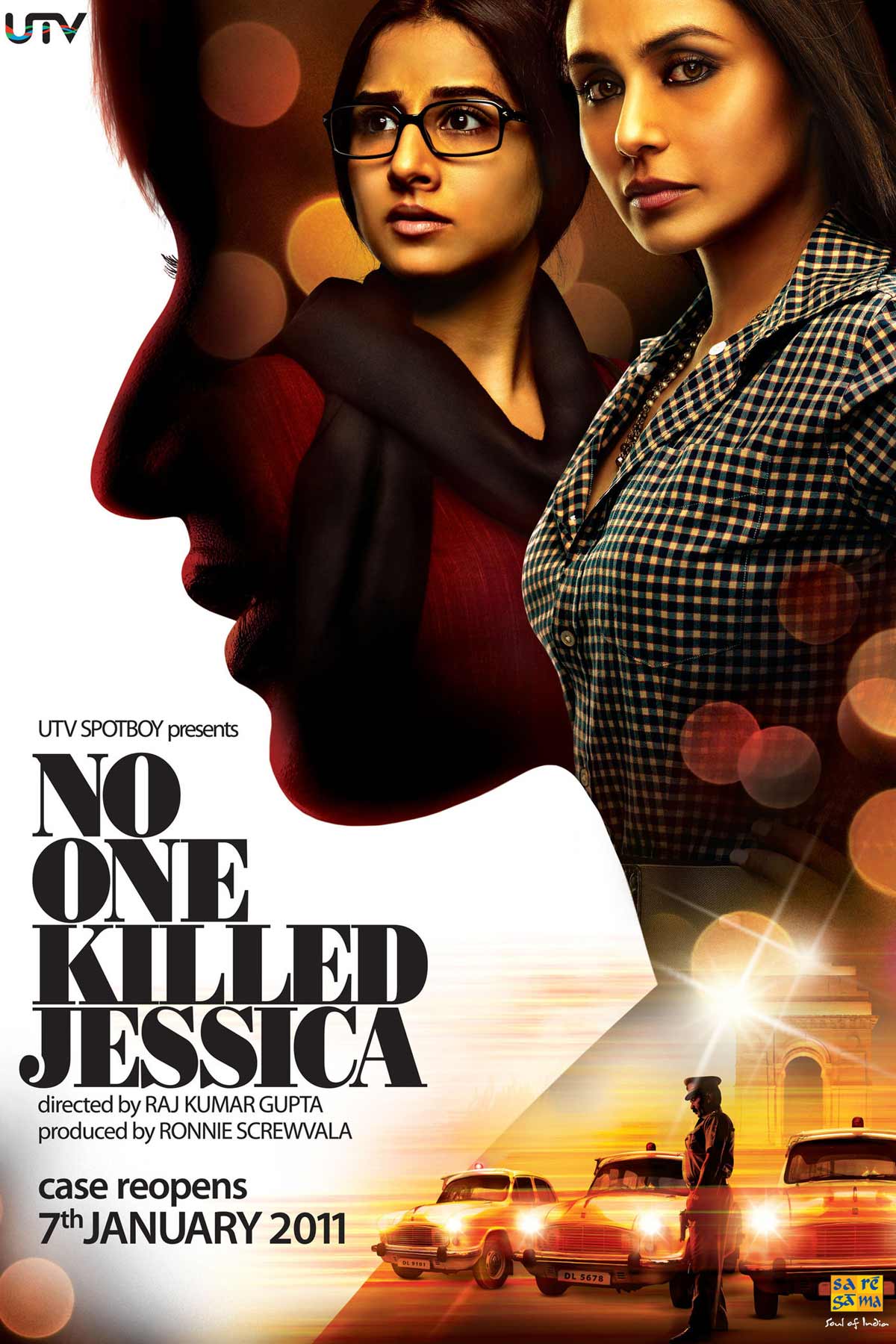 The Bollywood thriller, directed by Raj Kumar Gupta, depicts the real-life murder of model Jessica Lal and the legal proceedings that went on years after. The film highlights the corruption that is inherently linked with patriarchy.
The film's leads, Vidya Balan, who plays Lal's sister Sabrina, and Rani Mukerji, who plays Meera, the TV journalist who witnessed the murder, are a delight to watch.
Sabrina initially struggles to get justice for her sister until Meera decides to come forward as none of the other witnesses are willing to corroborate.
In the end, it's an unapologetic story about sisterhood, both by choice and circumstance, and women's rights.
For her performance in the film, Mukerji won a Filmfare Award for Best Supporting Actress.
Do not miss: Who is Gauri Sawant? First transgender electoral ambassador played by Sushmita Sen
Sony (2018)
Soni is an underrated film directed by Ivan Ayr. It shows the professional and private lives of two policewomen, Soni (played by Geetika Vidya Ohlyan) and her superintendent Kalpana Ummat (played by Saloni Batra) who trace their lives through the structures of patriarchy at work and on a daily basis. .
It is inspired by the Jyoti Singh case, commonly known as the Nirbhaya case, where a 22-year-old woman was brutally raped and tortured on a private bus. Ayr presents a quite dystopian Delhi, a bit similar to how it can be in real life, especially for women.
The film depicts the struggles of being a policewoman striving to seize power in a world run by men. Soni's character displays so-called masculine characteristics of rage and rage, which do not go well with higher levels of power. Kalpana is reprimanded by her husband, a commissioner, for being empathetic. It is interesting to observe this mixture of feminine and masculine traits.
The camaraderie the two women share is special. Both face personal struggles at home, but make a strong team professionally. The film tells of the times when there is rampant misogyny all around us and women rise up together to fight against draconian forces.
Also see:
Did you like this article?
Discharge HerZindagi Application for a seamless experience